From the movie version "Fate / stay night Heaven's Feel", a tie designed with a ballpoint pen and character motif using Swarovski (R) · Christal abundantly will be released!
From the movie version "Fate / stay night [Heaven's Feel]", the tie with the motif of the ballpoint pen and character using plenty of Swarovski (R) crystals is decided to be released!
Movic Co., Ltd. will release ballpoint pens and ties from the theatrical version "Fate / stay night [Heaven's Feel]" on a limited-order basis.

The movie version "Fate / stay night [Heaven's Feel]" is a movie version animation composed of the final route [Heaven's feel] of the popular visual novel game "Fate / stay night" in all three parts. The second chapter, published in January 2019, marked the mobilization of more than one million people and became a major topic.
This time, a new product of this work will appear in limited order production! Crystal ball glass brand representing Austria, "Swarovski (R) · Crystal (Swarovski (R) Crystals)" of prestigious Swarovski, Ltd. Luxury ballpoint pen using plenty of master is a master, released in color and design that images the Servant. The high-quality crystal created by the unique manufacturing method and the special cutting technology shines beautifully at hand whenever writing a letter, and even when it is inserted in the pen holder and the chest, it colors the space like jewelery.
Furthermore, the tie which imitates azakura cherry tree, Saber alter, Archer, and a rider is decided release! Designs motifs such as masters and Servant's curse and treasures on the large sword and stiletto part of the tie. Finished in a design that is easy to use every day, you can appeal to characters and work fans casually.
Orders for both products are from April 25 (Thu) 2019 to May 29 2019 (Wed)! Reservations are available at Animate, Animate Online Shop, Movic Mail Order etc. all over the country!
■ Booking: https://bit.ly/2Vqvmoe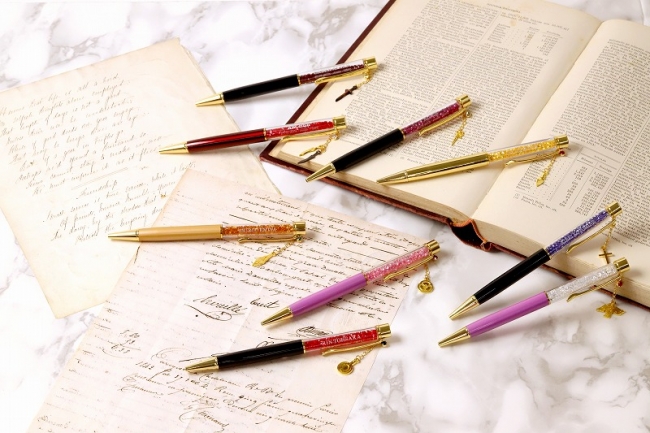 Ballpoint pen Swarovski (R) crystal (9 types)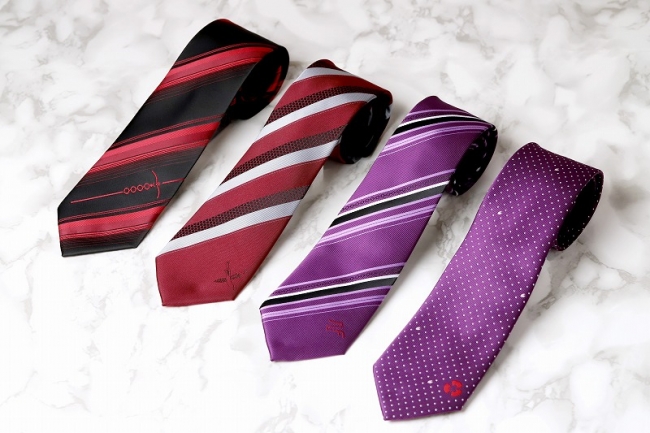 Necktie (4 types)
■ Product information (release: Movic)
【Product name】 Ballpoint pen Swarovski (R) · Crystal (9 types)
[Price] for each 4,500 yen + tax
[Size] Ink color: Black (with extra core)
Swarovski (R) · Crystal inclusion, Silver color printed on the shaft, with semisolid charm
【Order period】 April 25 (Thu)-May 29 (Wed), 2019
[Release date] will be released around August 2, 2019 2019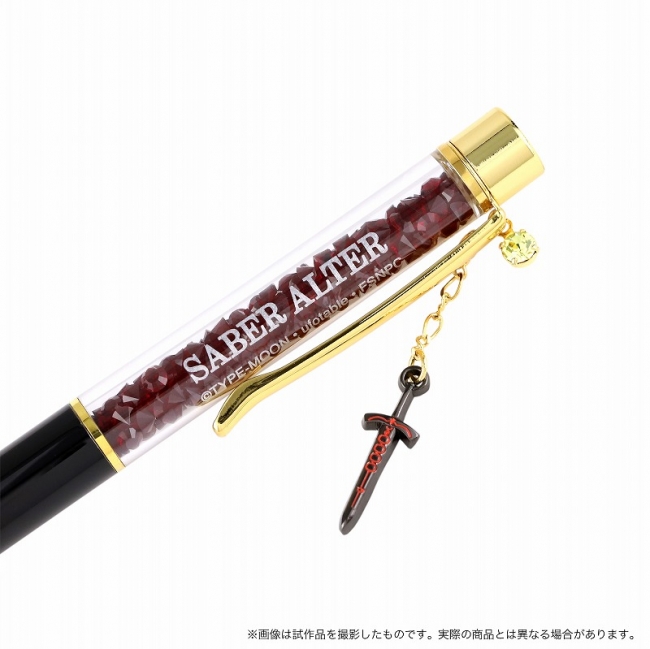 Saber Alter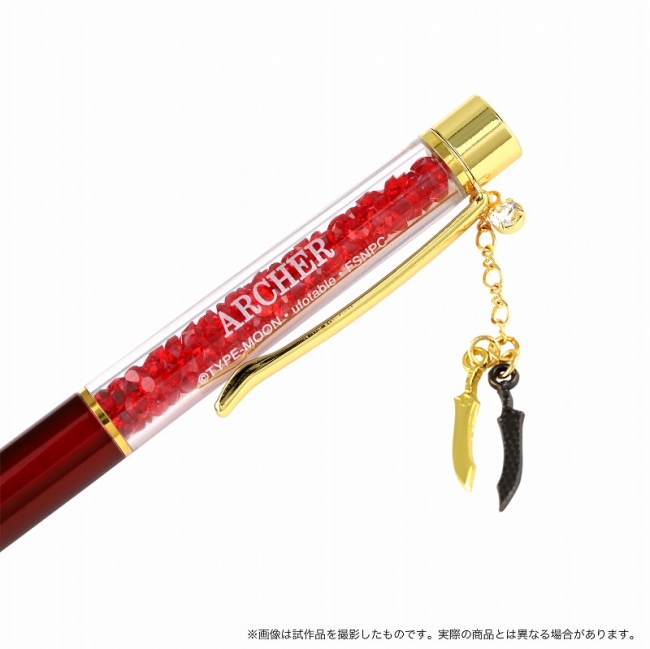 Archer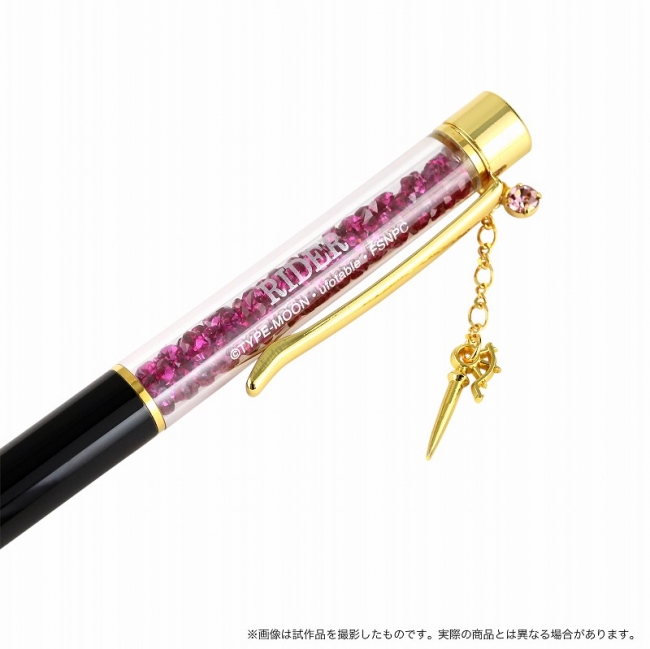 rider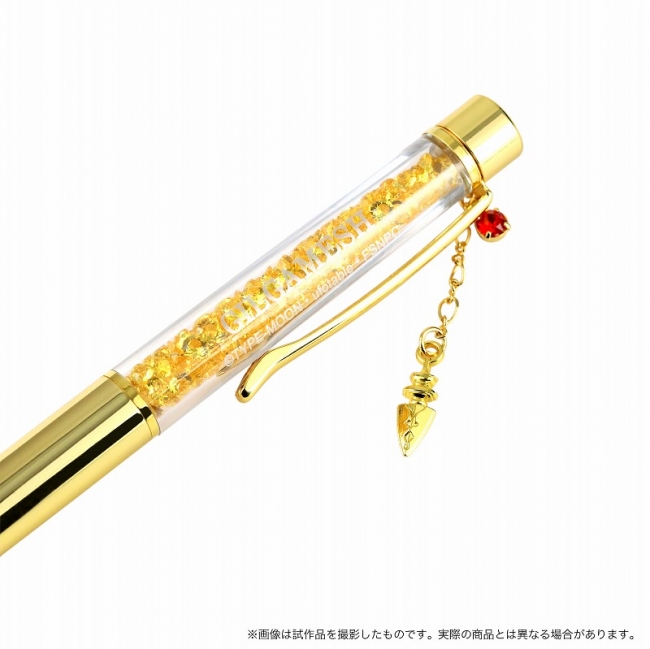 Girugamesh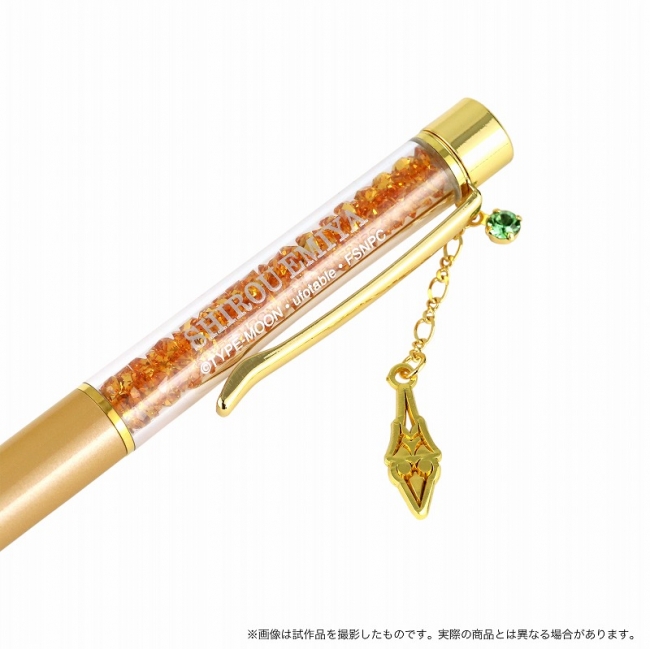 Shirou Emiya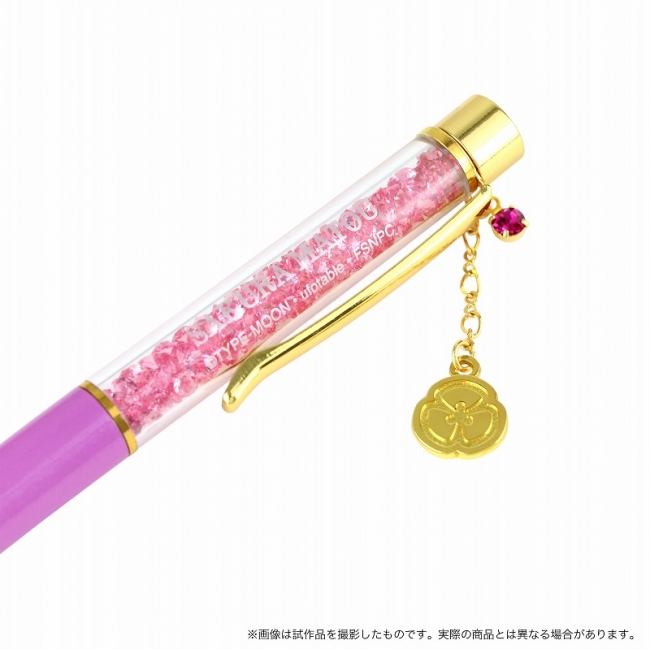 Ama Sakura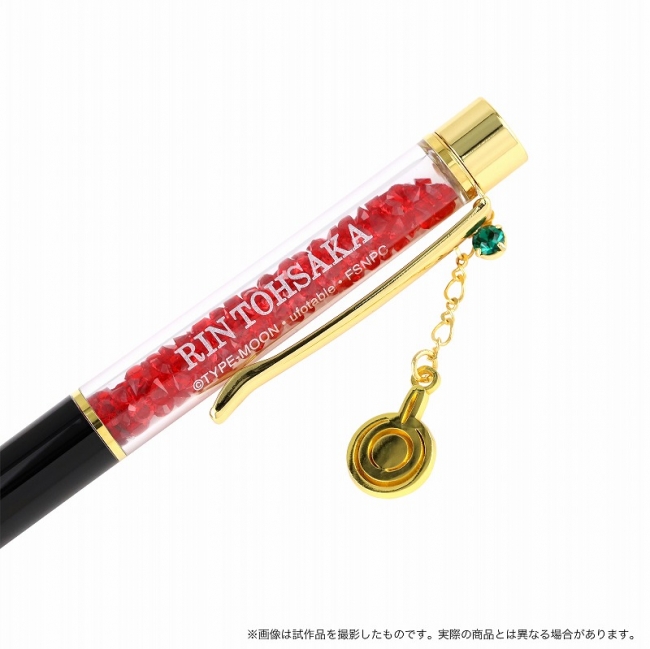 Tosaka Rin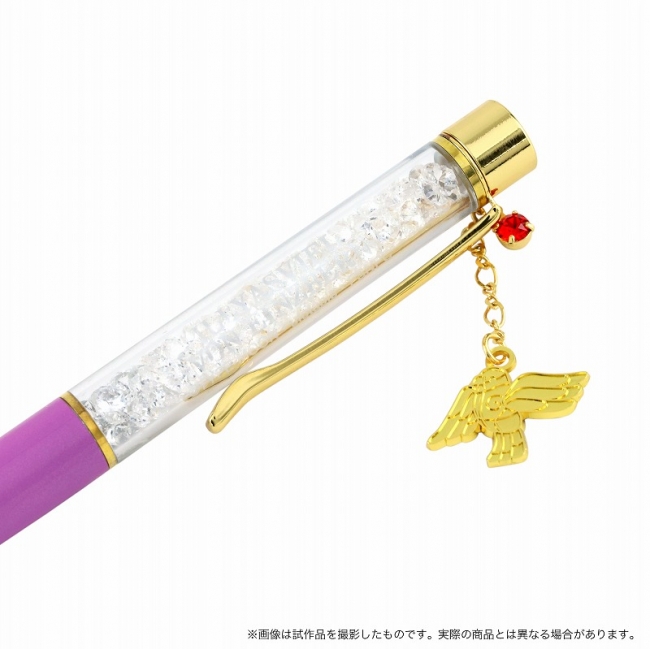 Ilysia feel

Say hello

[Product name] tie (4 types)
[Price] for each 3,800 yen + tax
[Size] Total length: about 142 cm, Large sword width: about 8 cm
【Order period】 April 25 (Thu)-May 29 (Wed), 2019
[Release date] It will be released around Friday, July 26, 2019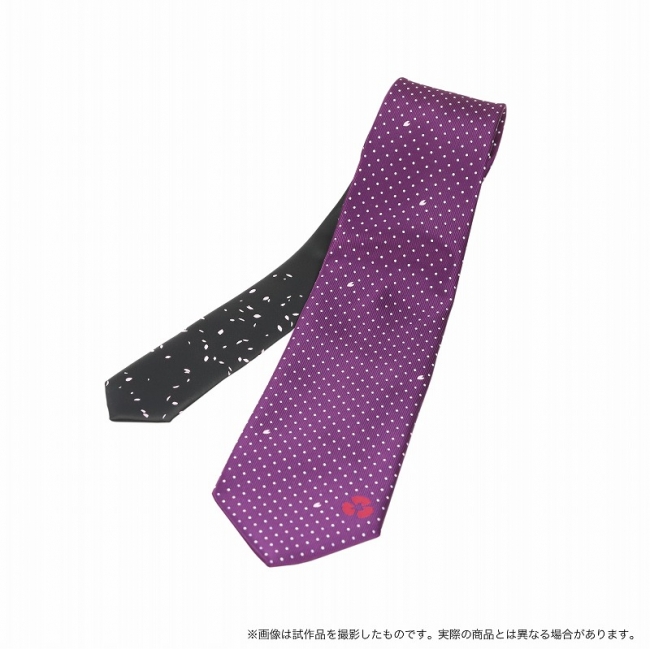 Ama Sakura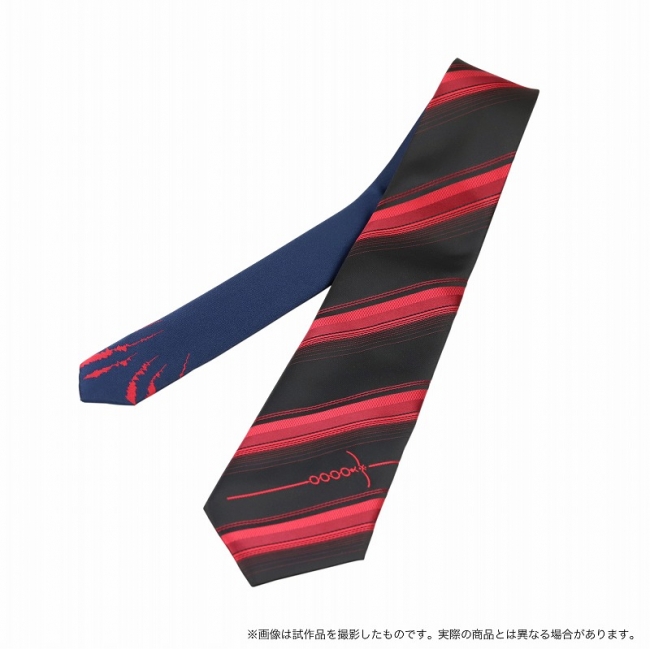 Saber Alter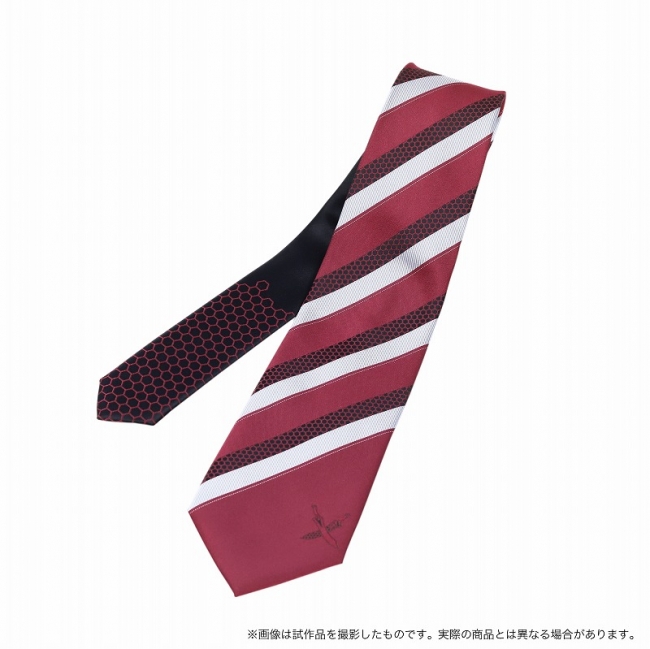 Archer

rider

※ The image is taken of a prototype. It may differ from the actual product.
※ For product release, specifications may be changed, postponed, canceled due to various circumstances.

■ Inscription of rights: (C) TYPE-MOON · ufotable · FSNPC
Swarovski (R) is a registered trademark of Swarovski AG.
■ The movie version "Fate / stay night [Heaven's Feel]" official site: https: //www.fate- sn.com/
■ Movic: https://www.movic.jp/

[Movic, Inc. Company Profile] Movic is engaged in a wide variety of content such as the "Character Business," which deals in total planning, production and sales of character products, as well as the "mass sales business," which plans, produces and sells trading cards for general mass sales and figures. Animate Group company that provides dreams, joy and excitement.
Representative: Kunieda Shingo
Location: 77-3 Gamo-cho, Itabashi-ku, Tokyo 173-8558, Tokyo