TV anime "We can not study" Episode 2 Preceding cut · Study CD information release
CD release information on which ending theme "Never Give It Up !!" created by opening theme "Seishun seminar", "Mami Kawada" and "Maiko Inuuchi" by "Moda Kodori" and "Yamada Takahiro" is also released. td>

The original comic series TV program "We can not study" totaling more than 2.3 million copies that will start broadcasting from Saturday, April 6, 2019 (Original: Dai Tsutsui (Shueisha "Weekly Shonen Jump" serialization) will be March We will show you the preceeding cut of the second episode which was shown at the preceding screening meeting held on 30th, and the opening of composer Koda Masahiro, composed by Takahiro Yamada Release information on the CD containing the theme "Seishun seminar", lyrics written by Mami Kawada, and ending theme "Never Give It Up !!" composed by Maiko Iuchi is also prohibited! Special edition is available for "Study Edition" The full-size and interview video "Study First Interview" of the music video of "Seishun seminar" is recorded on BD! The specially made booklet is a large volume of 20P full of photographs of Study! In addition to the jacket design specifications drawn by Tar Design and Masakatsu Sasaki, the Remix Track by 吟 (BUSTED ROSE) is also included for 2 songs! Please take both products by hand! I hope you will support this exciting work.
■ Episode 2 leading cut public release!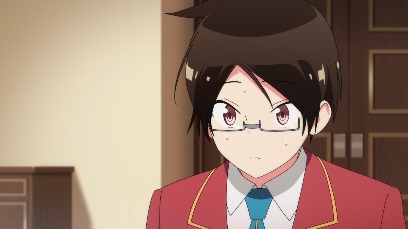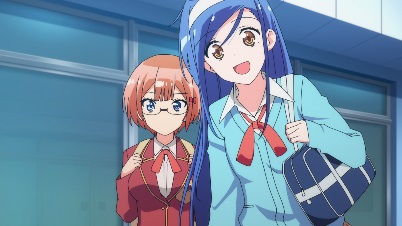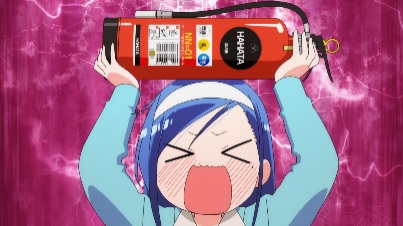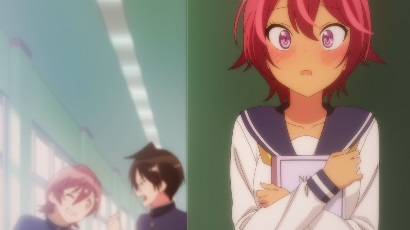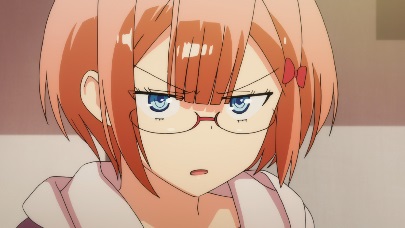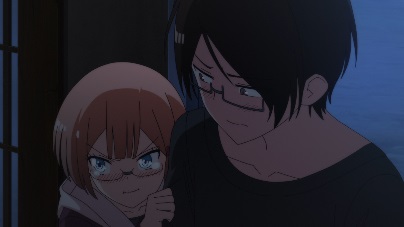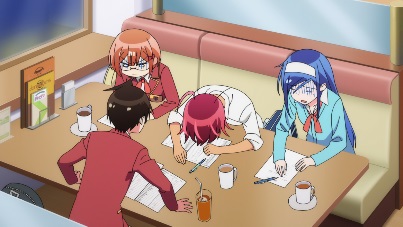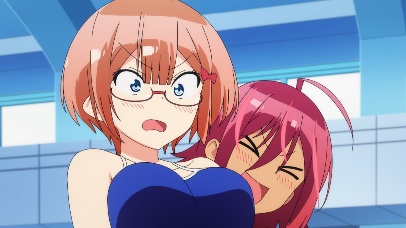 ■ Episode 1 ・ Episode 2 synopsis release!
・ Episode 1
In Ichinose Gakuen, there are two geniuses: Fumino Furuhashi, a literary system, and Rizuka Ogata, a science student. Such a talented, aiming to "special VIP recommendation" in the eyes of them such a talented person, Nari Yuki. He is ordered as a condition of recommendation, "Educator" for Fumino and Risu to pass the desired school. Naruko who became an educator, but Bunno is a science, Rizu is puzzled by the aspiration of the talent and opposite of humanities! Furthermore, the ability of their weak subjects, The disappointing state that the score is a single digit !! Naruyuki advises course change …!
・ Episode 2
Is a friend from around the middle school of Naruyuki, a genius of swimming expected in the future, Takeru Urawa? She wants to do sports recommendation, but she is in a state where the academic work is completely untouched and the recommendation itself is in danger! Naruyuki is commanded by the director of the school, also to see the study of the wonder. It may be disgusting to study, but when you hear that she is an education clerk, I will burst out! Actually, since I was in junior high school, I was in love with Naruko, who recognizes and helps me. Consciously, FUNNO and Uruka secretly burn fighting spirits !!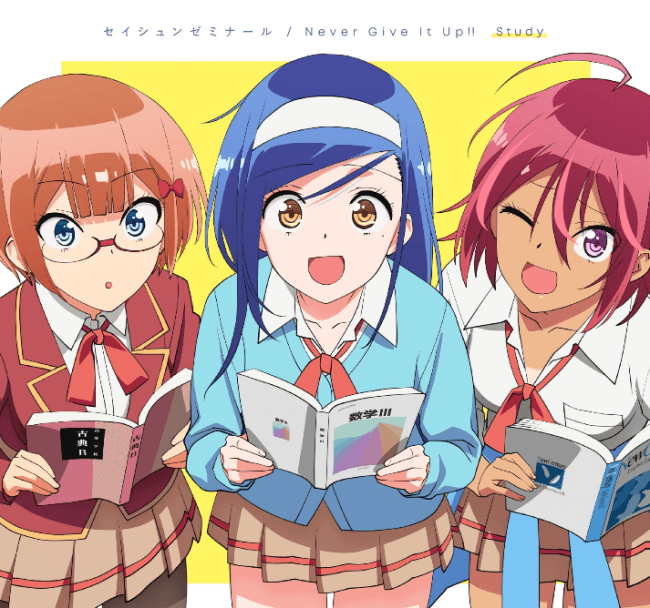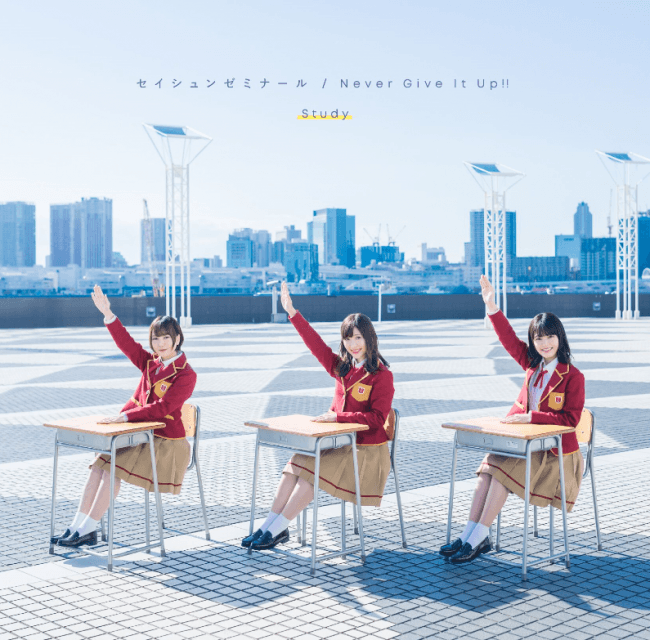 ■ CD information disclosure!
・ OP / ED credit
"Seishun seminar"
Lyrics: Masashi Koda
Composition: Takahiro Yamada
Arrangement: Shinya Saito
Song: Study (Shiroishi Haruka, Tomita Mika, Suzuyo Ayumi)

"Never Give It Up !!"
Lyrics: Mami Kawada
Composition / Arrangement: Maiko Iuchi
Song: Study (Shiroishi Haruka, Tomita Mika, Suzuyo Ayumi)

·Product Summary
"Seishun seminar / Never Give It Up !!" Product Overview
Artist name: Study Fumino Furuhashi (CV. Shiroishi Haruka), Ogata Rizuka (CV. Tita Mio), Takemoto Uruka (CV. Suzuyo Ayumi)
Product title: "Seishun seminar / Never Give It Up !!"
Release date: Wednesday, May 29, 2019

Both A-side singles containing the opening theme "Seishun seminar" of the TV anime "We can not study" and the ending theme "Never Give It Up !!"

[Broadcast Information] ※ The broadcast date and time may be changed
TOKYO MX: Every Saturday from April 6th 24:30
Gunma TV: Every Saturday from April 6th 24:30
Tochigi TV: Every Saturday from April 6th 24:30
BS11: Every Saturday from April 6th 24:30-
MBS: Every Saturday from April 6th 26: 38-[Episode 1] 26: 58-(Press 20 minutes) [Episode 2] 26: 45-(Press 7 minutes)
AT-X: every Monday 22:30 from April 8
TV Aichi: Every Tuesday from April 9th ​​26:05
Nagasaki cultural broadcast: Every Wednesday from April 17 25: 55 …
※ The broadcast date may be changed

staff
Original: Dai Tsutsui (Shueisha "Weekly Shonen Jump" series)
Director: Yoshiaki Iwasaki
Series composition: miscellaneous business
Character design: Masakatsu Sasaki
Art Director: Hiroki Matsumoto
Art Design: Hironori Yamamoto, Takahiro Murata
Background Studio: Atelier Platz
Color design: Aiko Matsuyama
Cinematographer: Hideki Imaizumi
Shooting studio: Folding screen graphics
Editor: Atsushi Umezu
Editorial Studio: Edits
Acoustic Director: Satoshi Motoyama
Sound production: Magic capsule
Music: Masato Nakayama
Animation produce: barnum studio
Animation production: st Silver × Arbo animation
Production: We can not study Production Committee

cast
Yui Nariyuki: Ryota Osaka
Fumino Furuhashi: Haruka Shiraishi
Ogata Rizuka: Tomita Mika
Takemoto Uruka: Suzuyo Ayumi
Midou Shisu: Lynn
Asami Ominami: Asahina Maru

introduction
In order to obtain "special VIP nomination" that high school third grader of the afflicted school, the tuition of the university is exempted, to become an educational staff of the classmate who struggles for the entrance exam. The other party to be taught is "Sleeping Princess of the Forest of Literature" Fuminohashi Fumino, "The Mechanical Princess of Thumb", Ogata Rizuka, and other genius beautiful girls from the school! They seemed to be a perfection, but they were all pricked when it came to a poor subject …!? While being swayed by their unique "impossible daughters", Naruyuki set off for their match status! A love comedy with geniuses who can't study or love "Open" here!

TV anime official site ( https://boku-ben.com/ )
TV anime official Twitter @ bokuben_anime ( https://twitter.com/bokuben_anime