Shufu no Tomo Co., Ltd. I want to try it now! An e-book that summarizes ideas for household chores that are ho t topics on the web, "Full of eye-catching ideas! Housework tricks BEST 36" released
Shufunotomo Co., Ltd.
I want to try it now! An e-book that summarizes ideas for household chores that are hot topics on the web, "Full of eye-catching ideas! Housework tricks BEST 36" released
Introducing easy-to-understand housework tips that anyone can do with manga! ……………………………………………………………………………………………
[Image 1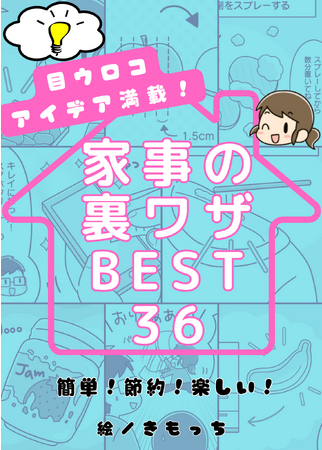 Shufunotomosha Co., Ltd. has published an e-book "Full of eye-catching ideas! Housework tricks BEST 36
"(https://www.amazon.co.jp/dp/B0C3VKGJZP) was released on May 18, 2023 (Thursday).
This book was particularly well received among the "housework tricks" proposed by users on the web media "Kurashi Nista"
(https://kurashinista.jp/), which shares ideas and information about living. A collection of carefully selected ideas. We will deliver it in an easy-to-understand manner with manga.
Introducing time-saving recipes and useful ideas around the kitchen "Cooking tricks BEST 11"
[Image 2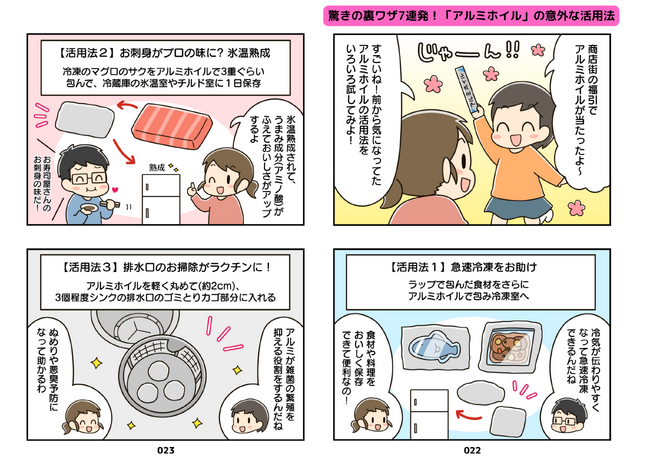 7 surprising tricks in a row! Surprising uses for aluminum foil Introducing tricks that can be used in the cooking scene, such as "how to defrost frozen meat deliciously", "how to make boiled eggs on a fish grill", and "how to make bananas last longer". In addition to time-saving recipes, we have picked up a wide range of cleaning methods around the kitchen.
"Cleaning, washing, and tidying up.
[Image 3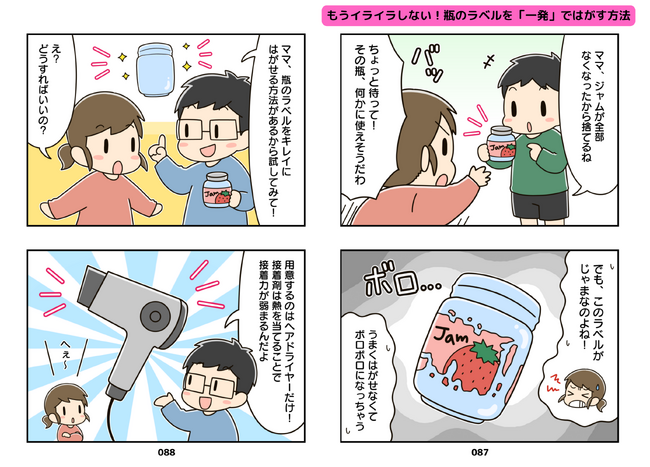 No more frustration! How to remove a bottle label in one go
Cleaning, laundry, and tidying up are things that make you feel "troublesome" because you have to do them every day. Introducing ideas to make housework easier and more fun, such as "How to cleanly remove the yellowing of the collar", "What to do when you wash tissues in the washing machine", and "The secret trick to use the floor cleaning sheet 4 times". To do.
Get rid of everyday petit stress! "Best 10 tips for living"
[Image 4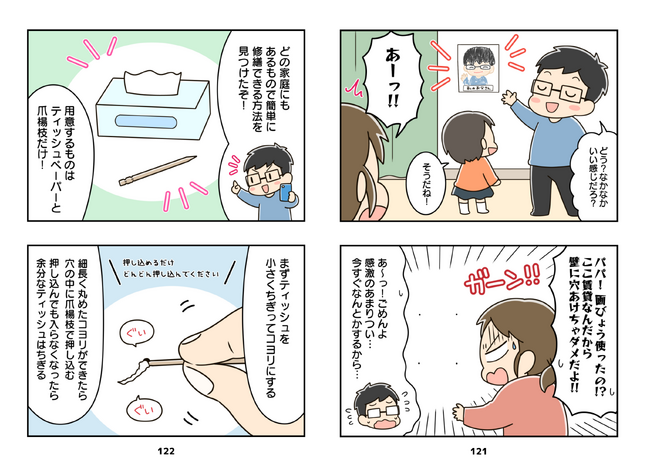 Super Easy Tricks to Close Thumbtack Holes Cleanly
"It's okay to have dry fingers! How to open a plastic bag in one shot", "Amazing use of baby oil", "Super easy way to keep your glasses from fogging up", etc. Full of ideas.
Here are some simple ideas that anyone can try right away to help reduce the stress of household chores and make your home more comfortable.
Bibliographic information
[Image 5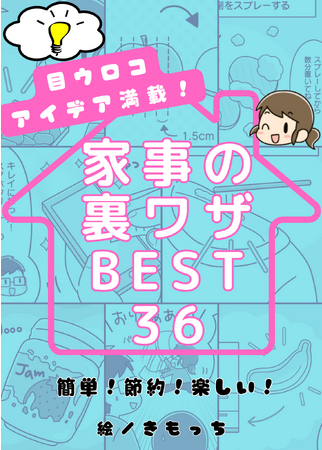 Book title: Full of ideas! Housework trick BEST 36
Manga: Kimocchi
List price: 770 yen (tax included)
Specifications: 151 pages
Release date: Thursday, May 18, 2023
* Only e-books are sold
[Amazon] https://www.amazon.co.jp/dp/B0C3VKGJZP
*Also available on Kindle Unlimited
About the web media "Kurashi Nista"
"Kurashi Nista" (https://kurashinista.jp/) is a posting site where ideas for living gather. You can post articles with whatever content you like, such as recipes, handmade products, and reviews.
Inquiries regarding this document
[Shufunotomosha Public Relations Office]
C-Publishing Service Co., Ltd. Public Relations Department
pr★c-pub.co.jp (Please convert ★ into @ before sending)
Details about this release:
https://prtimes.jp/main/html/rd/p/000002195.000002372.html

MAIL:cr@prtimes.co.jp
Copyright (c) PR TIMES Corporation.