Hirakata T-SITE Rediscover the charm of yarn! "Hirakata Itoichi" will be held for the first time from 6/1 (Thursday) to 6/30 (Friday)
Culture Convenience Club Co., Ltd.
[Hirakata T-SITE] Rediscover the charm of yarn! "Hirakata Itoichi" will be held for the first time from 6/1 (Thursday) to 6/30 (Friday) ……………………………………………………………………………………………
[Image 1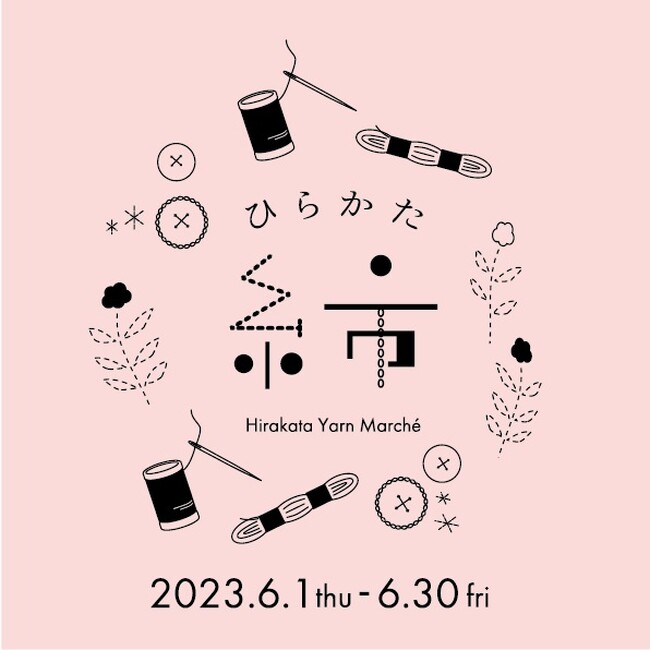 Hirakata T-SITE (Hirakata City, Osaka Prefecture) will hold a new handicraft event "Hirakata Itoichi" from Thursday, June 1 to Friday, June 30, 2023. We will sell yarns from 6 yarn specialty stores, as well as works by 6 handicraft artists related to yarn. In addition, workshops by artists will be held every weekend during the period.     Detailed link:
https://store.tsite.jp/hirakata/event/magazine/33508-1653120509.html Hirakata Tsutaya Bookstore's handicraft select shop "shugei lab." We want you to experience how to enjoy it and use it as an opportunity to spread the charm of yarn." Thread specialty stores have opened in Aomori, Tokyo, Nara, and Kyoto, and offer a wide variety of yarns such as plant-dyed threads, woolen threads, and embroidery threads. Artists specialize in embroidery, threading, lace knitting "Nyanduti" from the Republic of Paraguay, making tassels and baskets from Morocco, and you can enjoy workshops by each artist.
Store introduction
[Image 2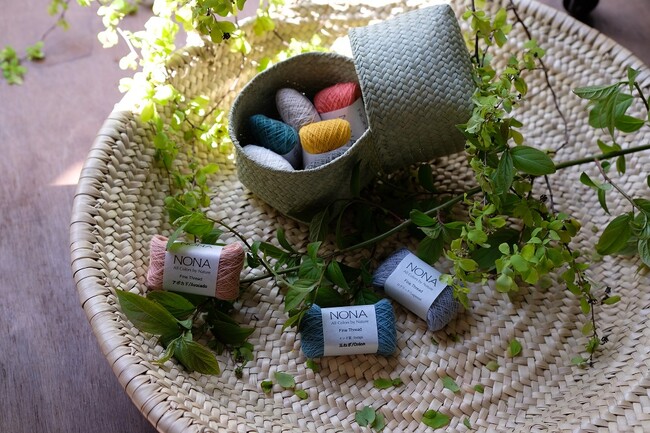 ■NONA
Temari and vegetable dye shop in Nishiogikubo, Tokyo. NONA stands for "9" in Latin, and its sound is the "sphere" of a Temari ball. Vegetable-dyed threads, which started with Temari making, are now being used by many people around the world. I would be happy if NONA could add your own color and brilliance to your days.
[Image 3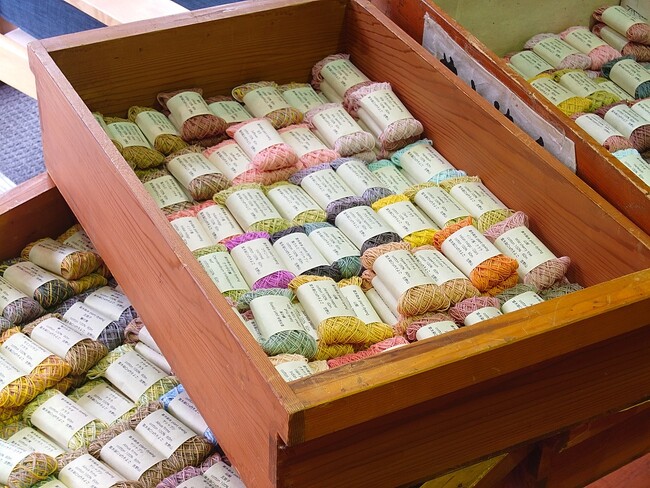 Kusakizome Craft Soyogo
We sell vegetable-dyed products that are carefully hand-dyed one by one, taking advantage of the rich water and bounty of plants in Yoshino Town, Nara Prefecture. We are also particular about the mordant of vegetable dyes, and mainly use ash made from fallen leaves of wild cherry trees and ash of camellias from Mt. Yoshino.
[Image 4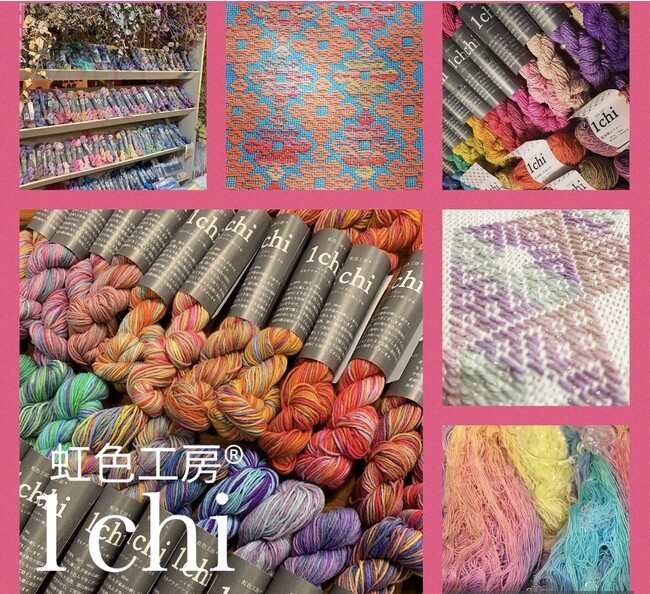 ■ Nijiiro Koubou 1chi
A workshop in Aomori Prefecture that dyes threads in rainbow colors so that people can enjoy Kogin-zashi and Sashiko to the modern
generation. Vegetable dyeing mainly uses Aomori's plants and flowers and dyes them in seasonal colors.
[Image 5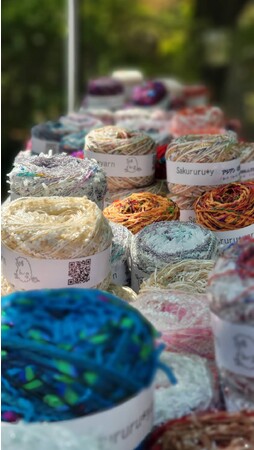 sakura*yarn
We will sell unique yarn balls that combine yarns of various materials, colors, and shapes, as well as tufted yarn that is also an initiative for SDGs, and "My Fusafusa".
Yarn can be used for various purposes such as making works, wrapping, and interior decoration.
[Image 6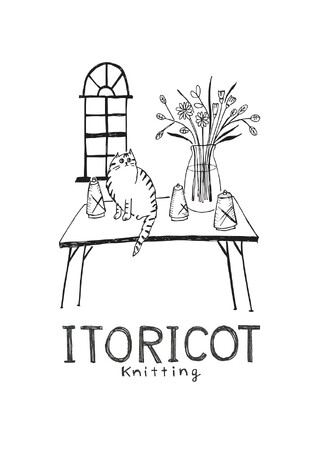 ■ ITORICOT
ITORICOT in Asakusabashi, Tokyo. We select yarns that are surplus during production at textile factories all over Japan and yarns that are made with Japanese technology. The possibilities of fine threads are endless. It is also recommended to knit small items or to create an original texture by arranging them together.
[Image 7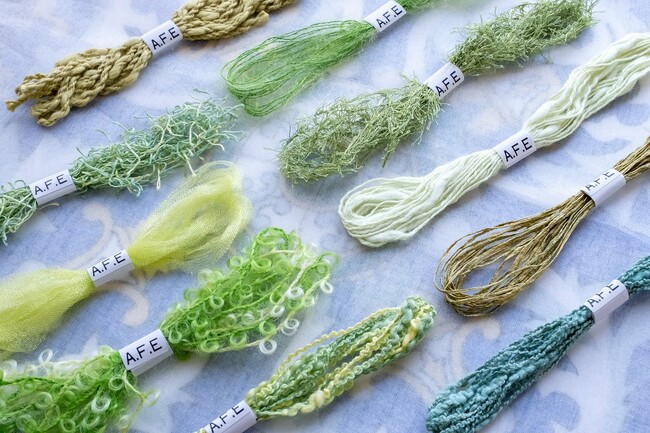 ■ Art Fiber Endo
Art Fiber Endo is a handicraft material specialty store in Nishijin, Kyoto. We sell handicraft materials in original colors dyed in our own workshop. Linen and silk embroidery threads, plump and fluffy mall embroidery threads, unusual embroidery threads, tassels and sewn materials are also available, all in original colors.
Author introduction
[Image 8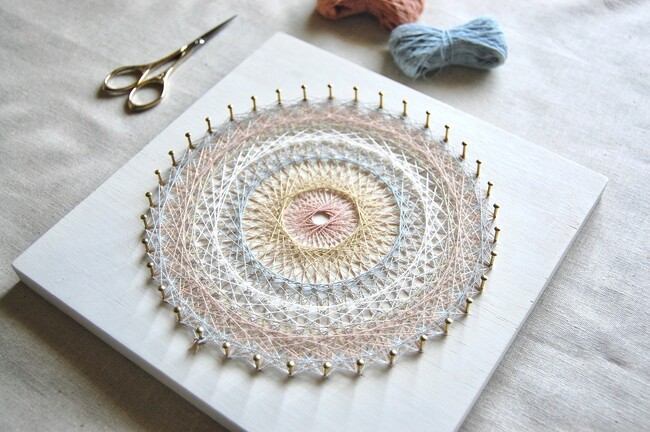 [Image 9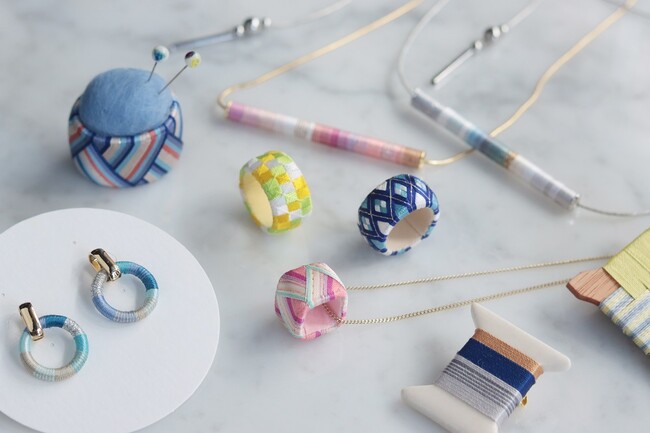 [Image 10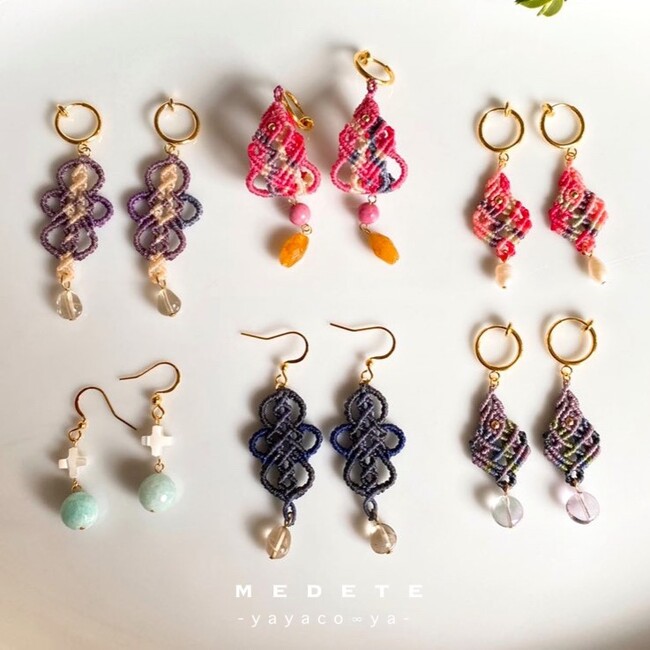 ■ Kayoko Nakamura (thread work)
Workshop ▶ 6/9 (Fri), 11 (Sun), 18 (Sun)
■ Atelier Ritsuka (silk thread, thimble)
Workshop ▶ 6/10 (Sat), 6/23 (Fri)
Iwamoto Saeko (macrame knitting)
Workshop ▶ 6/16 (Fri)
■ Noriko Shiozaki (Nyanduti)
Workshop ▶ 6/17 (Sat), 18 (Sun)
■ macha (Moroccan basket)
Workshop ▶ 6/17 (Sat)
■ MEROMERO-ME (lace needle accessory)
Workshop ▶ 6/23 (Fri), 24 (Sat), 25 (Sun)
Event overview
Hirakata Itoichi
Date June 1st (Thursday) to June 30th (Friday), 2023
Hours: 10:00-19:00 (*Until 17:00 on the last day)
Location Hirakata T-SITE 4F shugei lab. Back POP UP space
Organized by Hirakata Tsutaya Bookstore shugei lab.
Contact: Hirakata Tsutaya Bookstore 072-844-9000 (representative/audio guidance 2. → 2. shugei lab.)
URL https://store.tsite.jp/hirakata/event/magazine/33508-1653120509.html store information
Hirakata T-SITE
[Image 11
https://store.tsite.jp/hirakata/
Facebook:
https://www.facebook.com/hirakatatsite/
Twitter:
https://twitter.com/hirakata_tsite
Instagram:
https://www.instagram.com/hirakata_tsite/
Online shop:
https://store.tsite.jp/%E6%9E%9A%E6%96%B9%20%E8%94%A6%E5%B1%8B%E6%9B%B8%E5%BA%
97/?input_order=1
https://store.shopping.yahoo.co.jp/hkt-tsutayabooks/?clink=hkt-tsutayabooks+f8kxdn
Details about this release:
https://prtimes.jp/main/html/rd/p/000001306.000009848.html
MAIL:cr@prtimes.co.jp
Copyright (c) PR TIMES Corporation.