CHANGE ViSiON Co., Ltd. The second BEAMS brand advertisement with glasses-free 3D images will be aired at CHANGE ViSiON Harajuku.
[]
CHANGE ViSiON Co., Ltd.
CHANGE ViSiON Harajuku broadcasts the second BEAMS brand advertisement using naked-eye 3D images
Broadcast on CHANGE ViSiON Harajuku from Thursday, May 25
……………………………………………………………………………………………
CHANGE ViSiON Harajuku is a large 3D vision located at the
intersection of Takeshita Dori and Meiji Dori. CHANGE ViSiON Co., Ltd., which develops advertising plans that attract people, including glasses-free 3D, produced the second brand advertisement for BEAMS. [Image 1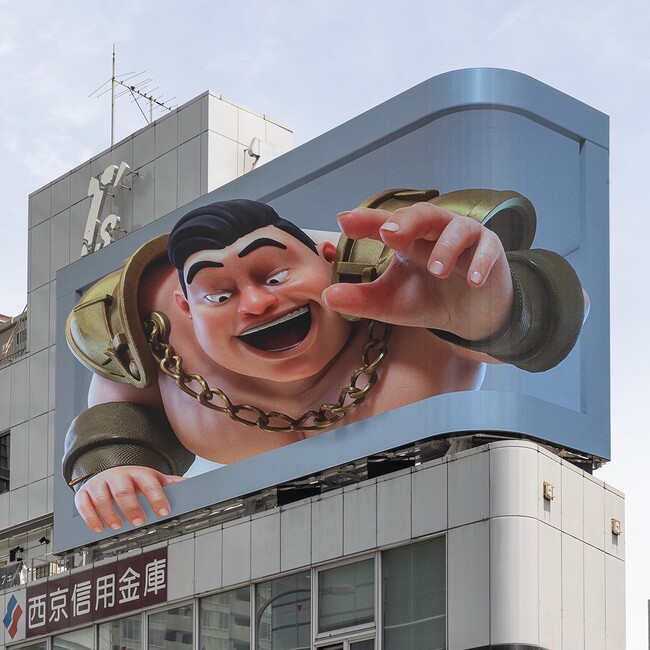 CHANGE ViSiON Co., Ltd. (Headquarters: Minato-ku, Tokyo;
Representative Director: Mitsuo Kishi) will use its own media, CHANGE ViSiON Harajuku, to produce the second naked-eye 3D advertisement for the select shop BEAMS. It will start airing on May 25th.
BEAMS was founded in Harajuku, and currently has about 170 stores in Japan and other parts of Asia. CHANGE ViSiON Harajuku's bare-eye 3D images of BEAMS have become one of the tourist attractions.
For the second production, we used Houdini, a software that creates special effects for movies, and created content with soft body simulation technology that has over tens of millions of polygons. It also uses AI to generate magazine covers and character settings for animated performances.
Updating from the first installment, we will present new possibilities of naked-eye 3D by adding dynamic impact and detailed gimmicks, and will liven up the city of Harajuku.
[Image 2: https://prtimes.jp/api/file.php?c_id=110165&t=animationGifImage&f=efd93d4f973ba978ffec5dc72f8583ee.gif">
■ About BEAMS
In 1976, the first store was opened in Harajuku, Tokyo. We have been leading the times as a pioneer of select shops that procures all kinds of fashion and lifestyle items from all over the world. We have a wealth of experience as a planning group that creates new value through collaboration, and we provide creative solutions in various genres that go far beyond the realm of fashion. With approximately 170 stores in Japan and the Asian region, it is supported by many people across generations.
https://www.beams.co.jp/
・Strengths of CHANGE ViSiON Harajuku CHANGE ViSiON Co., Ltd., the owner and operator of this media, makes use of the strengths of being a creative company and carries out many initiatives that other companies do not have.
1 Media branding
For outdoor signboards, by creating a concept suitable for the city and branding it, you can turn it into a media = a landmark where people gather.
By making plans based on that branding and recruiting advertisers, we are taking measures to further increase the value of the media. 2 Promotion that combines overwhelming planning ability and
cutting-edge technology
Outdoor media is more than just a digitized advertising medium. As a medium that sells more products, increases the number of fans, and provides a more enjoyable experience, it is characterized by the ability to provide information through extraordinary experiences (interactive experience content) that other media cannot.
CHANGE ViSiON pursues the essence of media and the essence of advertising, and aims to acquire fans with unprecedented overwhelming projects and interactive experiences using IT.
3 World-class creators We can provide quality that can be transmitted to the world because top creators who are active in the world produce videos such as producing the closing ceremony of the Beijing Olympics, producing Hollywood movies, and producing PR videos for high-end brands. vinegar.
・CHANGE ViSiON's vision The mission of CHANGE ViSiON is to "pass", "show", and "connect". As a creative company, we aim to stick to our style, show the value of what we inherently have, and connect the values ​​of everything. The role of outdoor media is similar, and it is possible to connect advertisers and customers. Up until now, outdoor advertising has only digitized billboards and has not become a medium.
In addition, we aim to be a media that pursues the essence in an industry where there are contradictions such as value judgments based on the number of passers-by, advertisements that are skipped, and cost-effectiveness measurement for advertisements that have not been seen.
What is the nature of advertising? What is the purpose of media? What do advertisers and customers want?
CHANGE ViSiON aims to create new value and support mediaization. [Image 3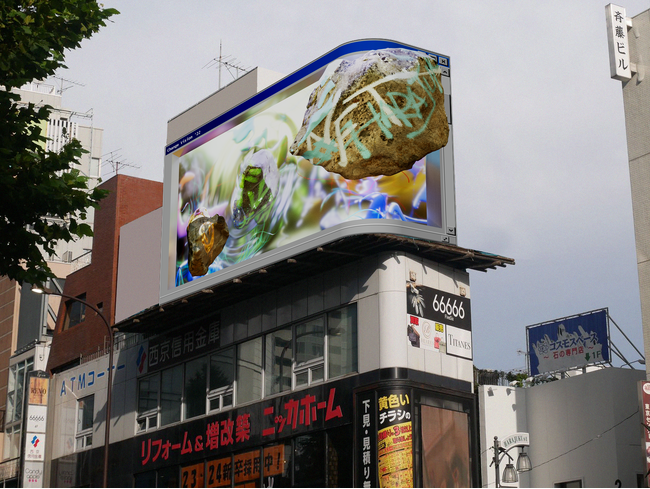 《Overview of CHANGE ViSiON Harajuku》 Address: 3-23-5 Jingumae, Shibuya-ku, Tokyo T's one Building Rooftop Broadcast time: 10: 00-21: 00 (10 hours guaranteed) Size: 82.98 square meters (H 5.76m × W 14.406) m) Screen specifications: 5 mm pitch LED SMD specifications Scheduled to start broadcasting: Thursday, May 25, 2023 Instagram: https://www.instagram.com/changevision_project/
[Image 4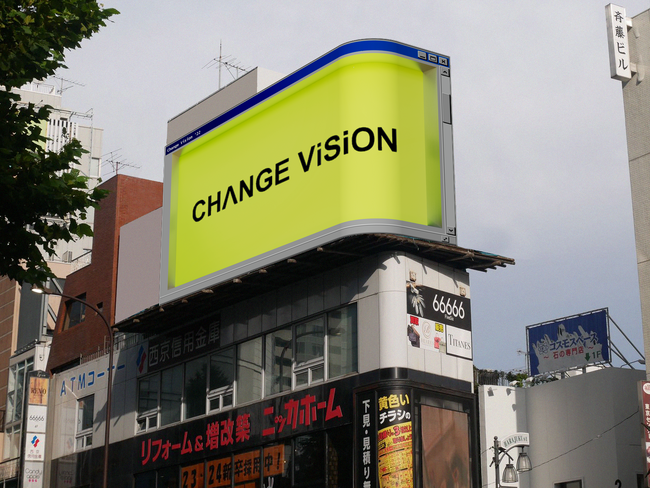 ・ About CHANGE ViSiON Co., Ltd. Founded in December 2021 as a creative company that doubts the established, pursues the essence, and transcends imagination to change ViSiON in Japan with unique creativity.
[Image 5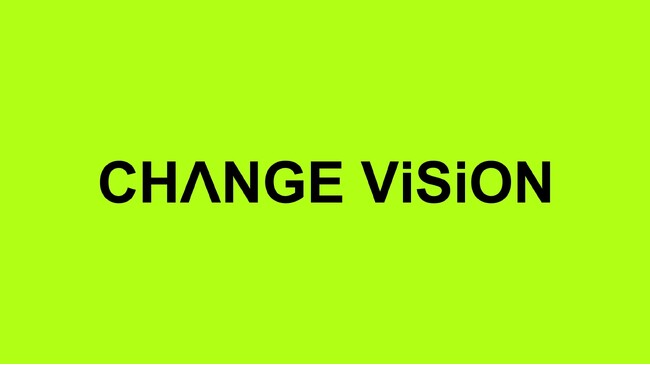 [Company Profile] Company name: CHANGE ViSiON Co., Ltd.
Representative: Mitsuo Kishi, Representative Director Location: ACN Higashi-Azabu Building 4F, 1-12-5 Higashi-Azabu, Minato-ku, Tokyo Established: December 2021 URL: https://be-all.co.jp *Under renewal to a new company name
* The following is special information limited to media personnel. Please refrain from disclosing information on personal SNS etc. [Inquiries from the press regarding this matter] CHANGE ViSiON Co., Ltd. Manager: Mitsuo Kishi Phone: 03-6426-5246 Email address: info@changevision.jp
Details about this release:
https://prtimes.jp/main/html/rd/p/000000002.000110165.html

MAIL:cr@prtimes.co.jp
Copyright (c) PR TIMES Corporation.