Game Creator Koshien Due to the popularity of the "game business trip editorial department" for schools, a caravan has been decided! The second is Hokkaido Information College
STAND Co., Ltd.
Due to the popularity of the "game business trip editorial department" for schools, a caravan has been decided! The second is Hokkaido Information College
Kodansha Game Creators Lab x Game Creator Koshien Collaboration Project ……………………………………………………………………………………………
The Game Creators Guild within STAND Co., Ltd. (Headquarters: Toshima-ku, Tokyo, Representative: Daisuke Miyata, hereinafter referred to as "STAND") has collaborated with Kodansha's Game Creators Lab to create a "game business trip editorial department caravan" for Hokkaido information. It will be held on 5/29 at the vocational school.
This event is an event where you visit the school, explain the game creator Koshien, and the editors of Kodansha Game Creators Lab give feedback on the game and proposal on the spot. The first installment was held at Amusement Media Sogo Gakuin, and due to its popularity, it was decided to make it into a series as a caravan. In the future, we would like to continue to visit schools all over Japan as a "game business trip editorial department caravan".
[Image 1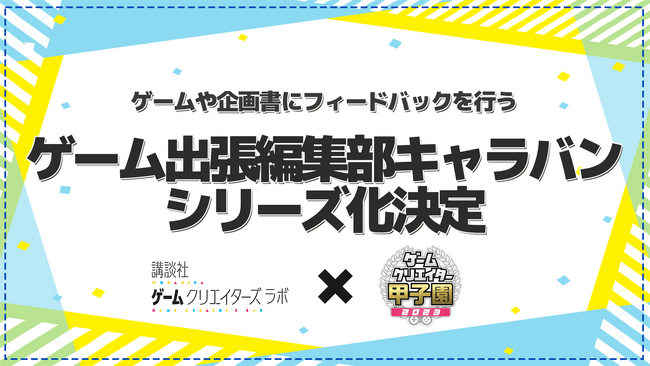 ◆ Background for holding this event
"Game Creators Koshien" is an environment where game creators of the next generation can meet the same creators, work hard, and seize diverse opportunities. increase.
This year, in order to strengthen the development of young creators, we hope to provide more opportunities for creating opportunities for actual production and providing feedback. As part of this, we have collaborated with Kodansha Game Creators Lab, which supports indie game creators, and will hold a visiting editorial department to provide feedback on games and proposals for schools. The purpose is to provide schools with an environment similar to the way Kodansha Game Creators Lab gives feedback on indie creators bringing in games, and to provide opportunities for high-level feedback from professional editors.
Due to the popularity of the first installment, we have decided to visit schools all over the country as a caravan. By holding this event, we aim to further expand the circle of possibilities for student creators, without limiting the creation of a "place for learning and presentation" to the scope of our own contest.
◆ The first event will be held at Amusement Media Sogo Gakuin! On March 17th, the 1st Traveling Editorial Department Caravan was held at Amusement Media Sogo Gakuin.
After giving presentations by participating students from all 11 teams, Mr. Ryusuke Suzuki and Mr. Kyoichiro Hirata of Kodansha Game Creators Lab gave feedback on each work. At the event, in addition to giving feedback on the game, we also answered questions about things that were bothering us during production. I was able to sense the high level of passion that the students have for game production, such as taking notes in response to their feedback.
[Image 2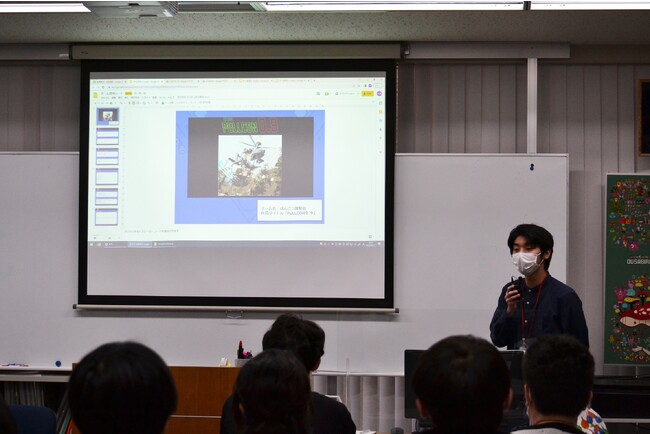 [Image 3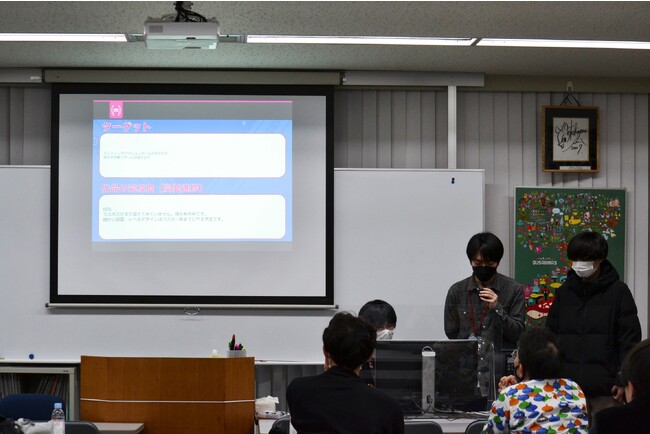 [Image 4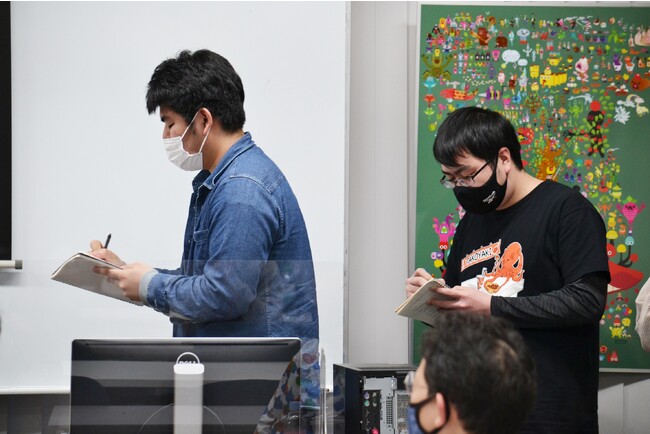 Finally, a briefing session was held for Game Creators Koshien organized by the Game Creators Guild. We are all looking forward to making the works produced through this event even better.
[Image 5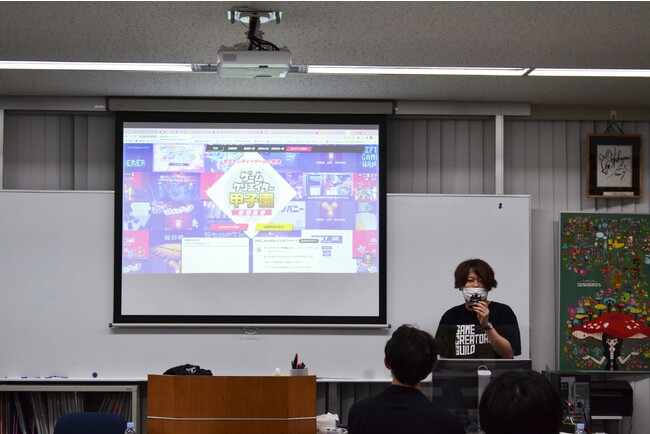 If you are interested in participating in this event, please feel free to contact us using the form below.
https://share.hsforms.com/1XBGjaR_CQ_aPNTOVGA4H7w3jtte
In the future, the Game Creators Guild will continue to promote activities that provide the know-how and community of "Game Creator Koshien" like this initiative, aiming to maximize the potential of student creators.
[Overview of Game Creator Koshien]
Game Creator Koshien is an indie game contest held for student creators involved in game production.
The feature is that it is a growth type game contest. You can submit your work as many times as you like until the final deadline. It is possible to enter even if there is no work, and we aim to grow as a creator along with the work while brushing up the work throughout the year.
"Game Creator Koshien 2023" Official Website:
https://game.creators-guild.com/gck2023/
Community label "Seeds by Game Creators Guild" official website: https://www.creators-guild.com/seeds
[Overview of Kodansha Creators Lab]
A department newly established in Kodansha's 4th Business Bureau in June 2021. Under the slogan, "Everything is for creators," the company's main businesses are:
Operation of posting sites such as "DAYS NEO"
Operation of Kodansha Game Creators Lab, an indie game creator support project Operation of "Kodansha Cinema Creators Lab", a video creator support project Development of Metaverse, XR, and NFT content that expands the "world view" of Kodansha's works
Research and development that converts "world view (IP)" into various forms of "content" that are not limited to "publication"
▼ Kodansha Creators Lab Official Site
https://creatorslab.kodansha.co.jp/
[Overview of Kodansha Game Creators Lab]
It is an indie game support project that is familiar with the catchphrase "I will give you 10 million yen a year, so why don't you make a game you like?" In Kodansha's 114 years of business, we have been close to many writers and edited countless "interesting and beneficial" stories. and was born.
▼Kodansha Game Creators Lab Official Site
https://creatorslab.kodansha.co.jp/game
[Overview of Game Creators Guild]
A base for game creators who "learn," "talk," and "teach" each other, regardless of whether they are professionals, amateurs, students, working people, or companies. (Guild).
* Approximately 5,500 active game creators and students aiming to become game companies participate (as of December 2022)
I want to learn skills and knowledge and continue to grow and play an active role as a game creator.I want to exchange market trends and technology with colleagues in the same industry.I want to raise the value of the Japanese game industry and occupation itself and create a better environment. We provide information and opportunities necessary for the future of those who love games that they want to live. Game Creators Guild Official Website: https://game.creators-guild.com/ ▼Game Creators Guild LINE
[For adults] https://lin.ee/BhIoOaF
[For students] https://lin.ee/2A5pm0L
STAND Co., Ltd. Company Profile
Aiming for "a world where creators can be themselves" He organizes creator communities such as the Creators Guild and the Game Creators Koshien.
[Company name] STAND Co., Ltd.
[Representative] Representative Director Daisuke Miyata
[Location] Sunshine 60 45F, 3-1-1 Higashiikebukuro, Toshima-ku, Tokyo [Established] September 2021
[URL] https://stand.tech/
Details about this release:
https://prtimes.jp/main/html/rd/p/000000023.000111654.html

MAIL:cr@prtimes.co.jp
Copyright (c) PR TIMES Corporation.