This summer's aquariums and zoos will be even more fun! "All 12 types of penguins you can meet in Japan Perfect BOOK" released in June
Graphic-sha Co., Ltd.
This summer's aquariums and zoos will be even more fun! "All 12 types of penguins you can meet in Japan Perfect BOOK" released in June Also for free research!
……………………………………………………………………………………………
Graphic-sha will release the book "12 types of penguins you can meet in Japan Perfect BOOK" in June 2023.
[Image 1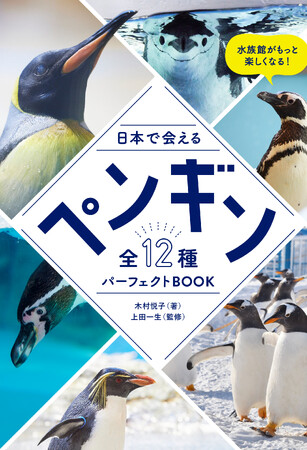 A perfect guide for penguin lovers who understand all 12 species of penguins in Japan out of 18 species in the world.
In addition to the penguin picture book, you can also find out more about zookeepers and veterinarians who want to know more, medical care and anatomical charts, and the structure of the body. In addition, a national penguin facility guide is included!
This is a book that will definitely make penguin observation more fun.
I'll show you all about penguins!
We will carefully introduce each species, such as emperor penguins and gentoo penguins, with pictures of eggs and chicks.
[Image 2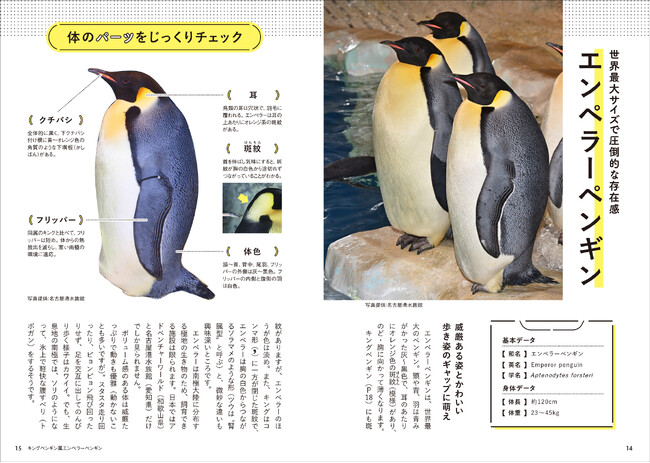 If you live in Japan, penguins will love and raise their children according to the four seasons of Japan. We introduce a year of penguins raised in Japan with lots of precious photos, such as moulting and birth of chicks.
[Image 3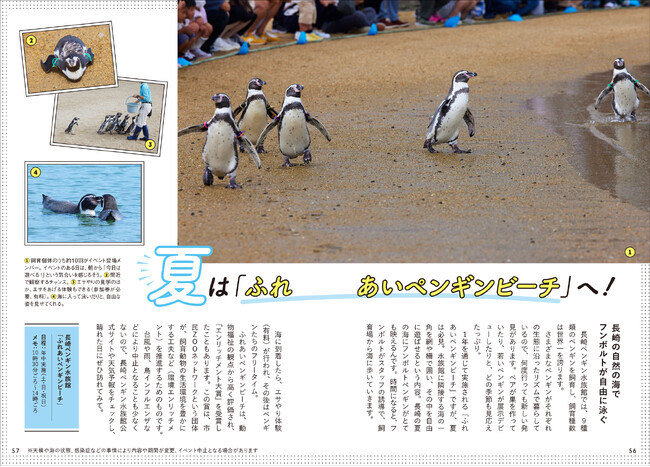 [Image 4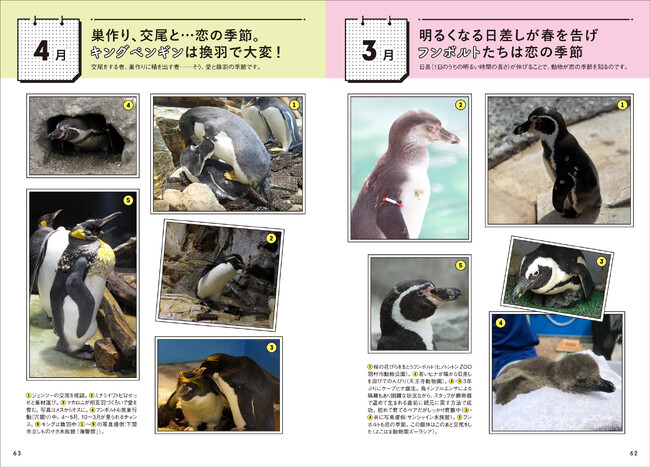 Penguins are cute bipeds on land, but they swim super fast in water. Let's take a closer look at the mechanism of the body that produces that amazing physical ability! "Illustrations of the inside of the penguin's body are included."
[Image 5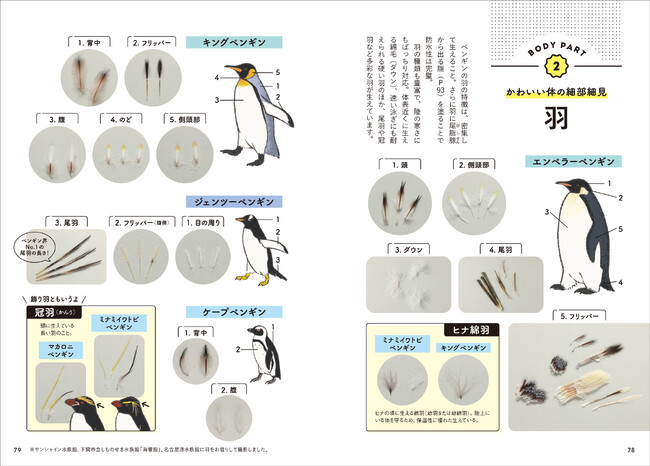 table of contents
[Image 6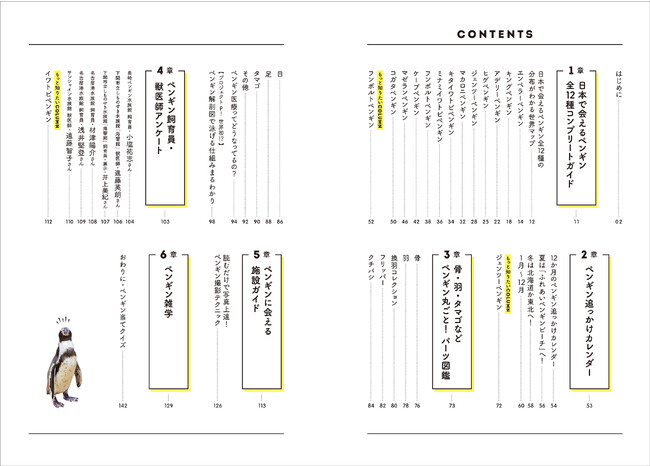 Chapter 1 A complete guide to all 12 species of penguins you can meet in Japan Chapter 2 Penguin chasing calendar
Chapter 3: Bones, wings, eggs, etc. A whole penguin! parts picture book Chapter 4 Questionnaire for penguin keepers and veterinarians Chapter 5 Guide to facilities where you can meet penguins
Chapter 6 Penguin Trivia
Author profile
Author: Etsuko Kimura
After graduating from Sophia University, worked for three publishers before opening the editing office Mitoshiro Shobo. He edits and writes magazines, books, and web articles, and also takes photographs. After visiting an aquarium, he became a penguin lover. The most recent hit that I participated in the production of was "Aquarium Meguri" (G.B.). Supervision: Kazuoki Ueda
Penguin conference researcher (founding member). IUCN/SSC/PSG member. For over 40 years, he has been conducting surveys, research, and conservation activities for penguins. Kasai Rinkai Aquarium, Nagasaki Penguin Aquarium, Shimonoseki Municipal Shimonoseki Aquarium "Kaikyokan", Saitama Prefectural Children's Zoo, Tennoji Zoo, Kyoto Aquarium, Sumida Aquarium, Fukuoka Zoo and Botanical Gardens, Joetsu Aquarium, etc. Supervision of aquarium. He has written and translated numerous books on penguins, including "Penguin Encyclopedia" (Seidosha).
Book information
Book title: All 12 species of penguins you can meet in Japan Perfect BOOK Author: Etsuko Kimura
Supervision: Issei Ueda
Release date: June 2023
Specifications: A5 average, total 144 pages
List price: 1,980 yen (10% tax included)
ISBN: 978-4-7661-3720-0
Amazon https://www.amazon.co.jp/dp/4766137205
Rakuten Books https://books.rakuten.co.jp/rb/17517921/
[Inquiries about books]
Graphic-sha Co., Ltd.
1-14-17 Kudankita, Chiyoda-ku, Tokyo 102-0073
Website: http://www.graphicsha.co.jp/
Twitter: https://twitter.com/Gsha_design
Instagram: https://www.instagram.com/graphic_sha/
Facebook: https://www.facebook.com/graphicsha/
Details about this release:
https://prtimes.jp/main/html/rd/p/000000248.000084584.html

MAIL:cr@prtimes.co.jp
Copyright (c) PR TIMES Corporation.