Shiseido Creative Co., Ltd. Five works by Shiseido Creative won awards at the international design award "iF DESIGN AWARD 2023"
Shiseido Creative Co., Ltd.
Five works by Shiseido Creative win awards at the international design award iF DESIGN AWARD 2023
……………………………………………………………………………………………
Shiseido Creative Co., Ltd. (Headquarters: Minato-ku, Tokyo; President: Naomi Yamamoto) is pleased to announce that five of our works have won awards at the iF DESIGN AWARD 2023.
The "iF Design Award" is one of the world's most prestigious design awards sponsored by Germany's iF International Forum Design. In fiscal 2023, there were approximately 11,000 entries from 56 countries, and Shiseido Creative's products included one product, "WASO," and spatial and window designs, "SHISEIDO BEAUTY SITE," "GINZA ECOLOGICAL MAP," "Wishing for a fruitful spring," and "Wishing for a fruitful spring." Shiseido Parlour's SWEET" was awarded.
[Image 1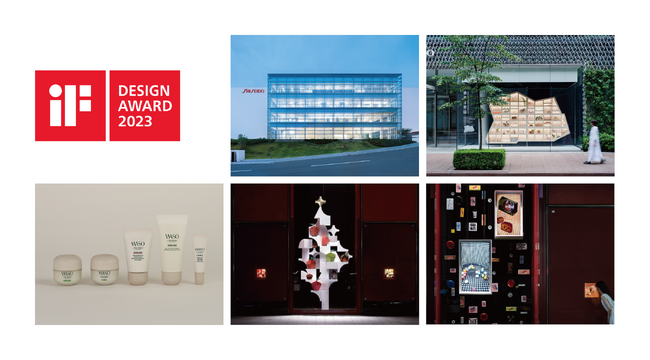 ■ List of works
1. WASO
Focusing on the strength and freshness of nature, the package design of the environment-friendly skin care brand "WASO", which makes use of Japanese ingredients, intuitively understands the brand's attitude at a glance.
2. SHISEIDO BEAUTY SITE
Based on the concept of The Journey to Beauty, this is a tour course with a factory that is designed like a city where you can experience transparent facilities reminiscent of skincare as if you were traveling.
3. GINZA ECOLOGICAL MAP
A project that visualizes the ecology of Ginza from various
perspectives, planned from the idea of ​​connecting the lights of the display for the revitalization of Ginza, which has lost its presence due to the corona disaster.
4. Wishing for a fruitful spring
A window display that combines the origins of the Christmas tree with the fruits used in the fall and winter season at Shiseido Parlor to express a tree that wishes for a fruitful spring from the city of Ginza to the world.
5. Shiseido Parlor's SWEET
A window display designed to convey the loveliness of Shiseido Parlor's Western confectionery, as if it were alive and moving, and real-time communication between Western confectionery and the streets of Ginza.
WASO
 WASO is an eco-friendly product for young people that uses Japanese ingredients.
In order to reduce the amount of plastic used in the package, rice husks are used for the cap and 95% recycled plastic is used for the jar. I made a design that makes the most of the dull color derived from the material. The dents in the product caps are designed so that the products can be stacked together to effectively utilize the limited skin care space for young people.
[Image 2

[Image 3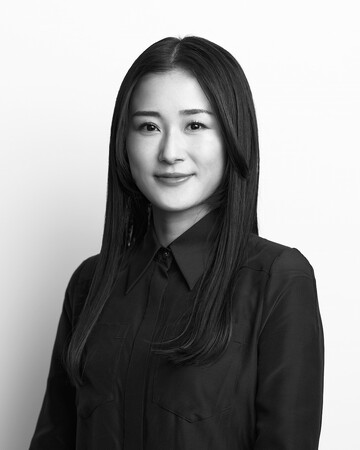 -Award-winning comment by Designer Nagatake-
We aimed for an appearance that intuitively understands the brand's stance so that overseas Gen Z customers can sympathize with it. It was a challenging project with many restrictions due to the use of new materials and recycled materials. It's designed to let you. I think we were able to explore new prestige brands.
【credit】
  Creative Director: Maro Komai (MA・DO Inc.)
  Art Director: Akira Muraoka (MA・DO Inc.)
  Designer: Misaki Nagatake
iF Design Award 2023 Winning page:
https://ifdesign.com/en/winner-ranking/project/waso/554143
Project introduction page (on the Shiseido Creative website): https://www.shiseidocreative.com/works/416/
SHISEIDO BEAUTY SITE
Based on the concept of The Journey to Beauty, this is a tour course attached to Shiseido's Osaka Ibaraki factory that has been completed like a single town. Visitors can enjoy learning the secrets of beauty while visiting museums, laboratories, markets, and other areas designed with various motifs, as if they were traveling, and encounter new discoveries and surprises in the various worlds of skin care and face to face with the skin. We aimed to create a space where you can design such an experience.
[Image 4

[Image 5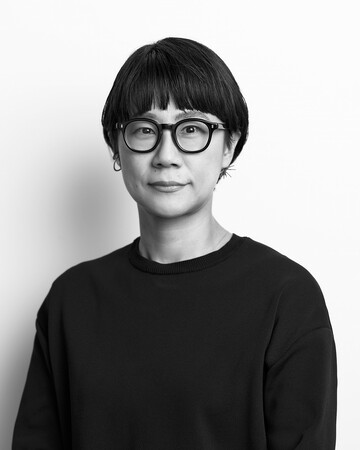 -Comment from Art Director Uemura-
We are very honored that our experience design, which we have built with the aim of communicating Shiseido's sincere craftsmanship directly from the factory to our customers, as well as helping them acquire knowledge about cosmetics through the contents of the tour facility, has been highly evaluated. think.
We designed it like a city, hoping that you will experience the fun of traveling in a facility with a sense of transparency that reminds us of skin care.
【credit】
Executive Creative Director: Tetsuro Kanegae (Shiseido Co., Ltd.)    Art Director: Rena Uemura
   Designer: Kei Harada (DO.DO.)
iF Design Award 2023 Winning Page:
https://ifdesign.com/en/winner-ranking/project/shiseido-beauty-site/568797 Project introduction page (on the Shiseido Creative website): https://www.shiseidocreative.com/works/1594/
GINZA ECOLOGICAL MAP
[Image 6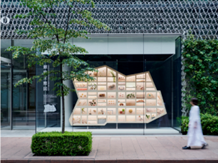 The award-winning "Ginza Eco Map" was launched in March 2021 as a project to visualize the ecology of Ginza, the birthplace of the company, from various perspectives. In the town of Ginza, which Shiseido has continued to see, we found hints for the future by turning our attention to the circulation of familiar ecology, observed and discovered through fieldwork, and unearthed seeds for the future. Through window art, we created interaction that transcends generations and questioned the future possibilities of Ginza. In addition to this award, "Ginza Eco Map" has won numerous awards.
[List of awards received for the same work]
FRAME Awards 2022: Window Category Award of the Year
KUKAN DESIGN AWARD 2022: Show Window & Visual Design Space Category Silver Award D&AD Awards 2022: Wood Pencil for Creative Use of Budget/Exhibitions in Spatial Design category
-Comment from Art Director/Designer Hori on the award-
[Image 7

Due to the corona crisis, even Ginza has disappeared, but we planned the "Ginza Eco Map" with the idea that connecting the lights of the display is essential for the revitalization of the city. From the perspective of the ecology of Ginza, the birthplace of the company, we conducted fieldwork throughout the year and exhibited specimens of people and the workings and cycles of nature that we normally would not notice unless we looked at them, as well as memories of places that have been passed down from the past. bottom. This project was realized through dialogue with various people, including shops in Ginza, Chuo Ward, and Street Association, and we were able to explore the possibilities of new window art.
【credit】
Executive Creative Director: Yoji Shindo
  Art Director/Designer: Keisuke Hori
   Co-creation Partner/Construction: Hakuten Co., Ltd.
iF Design Award 2023 Winning Page:
https://ifdesign.com/en/winner-ranking/project/ginza-ecological-map/573259 Project introduction page (on the Shiseido Creative website): https://www.shiseidocreative.com/works/2273/
Wishing for a fruitful spring
[Image 8

The origin of Christmas trees and ornaments was born out of the custom of decorating trees that had lost their leaves in winter with fruit, and began by wishing for a "fruitful spring." Combining the origins of the Christmas tree with the fruits used in the fall and winter season at Shiseido Parlor, we expressed a tree that wishes for a fruitful spring from the streets of Ginza to the world.
The design composition is a geometry cut into five shapes inspired by fruit cuts. The stem is made of renewable styrofoam. The fruit is made from recycled Aomori apple boxes. Agricultural products are often put in plastic containers, but apple boxes have a good effect on apples due to the humidity control effect and the softness of the touch that are unique to natural wood. Because it is environmentally friendly, there is still a culture that continues to use it today. When I went to Aomori, I came across a scene where apple boxes are being reused for various purposes in the city. Feeling the interest of using materials that are rooted in the region and how the usage changes depending on the user, I tried to reuse the materials in the window display.
[Image 9

-Award-winning comment by Art Director Kobayashi-
During the Christmas season in Ginza, every brand has a bright and sparkling window. In the midst of this, it was a challenge to express the essence of Christmas by shining light on materials that have been used and discarded. I am very pleased to receive this award for the window display of the parlor, which is one of the ways Shiseido promotes a beautiful lifestyle, not just for cosmetics.
【credit】
Executive Creative Director: Yoji Shindo
  Art Director: Eriko Kobayashi
iF Design Award 2023 Winning Page:
https://ifdesign.com/en/winner-ranking/project/wishing-for-a-fruitful-spring/573016 Shiseido Parlor's SWEET
The motif of the window display is the Western sweets sold at the Shiseido Parlor Ginza Main Store. Western confectionery of Shiseido Parlor makes me happy just by looking at cute shapes. In addition, the package has a chic design that is typical of Ginza 8-chome.
[Image 10

The title "SWEET" not only means western confectionery, but it also means loveliness. This window display was designed with the hope that people who see this window display will empathize with Western sweets and have something like affection. Inside the small square window, delicious-looking Western sweets are moving in various ways as if they were alive. The elegant Hanatsubaki biscuits, the rolling konpeito candy, and the plump pudding were created with the image of each flavor and texture in mind. In the tall large window, various packages are gorgeously displayed, centering on products limited to the Shiseido Parlor Ginza Main Store. Images from cameras installed in small windows were projected onto each monitor in real time, showing how the town of Ginza and the confectionery communicated with each other.
-Award-winning comment by Art Director Kanai-
[Image 11

The title "SWEET" not only means western confectionery, but it also means loveliness. This window display was designed with the hope that people who see this window display will empathize with Western sweets and have something like affection. I believe that the award was given not only because of the window design, but also because the appeal of the package and confectionery was conveyed.
【credit】
   Creative Director: Yoji Shindo
  Art Director: Yukihiro Kanauchi
   Co-creation Partner/Construction: Hakuten Co., Ltd.
iF Design Award 2023 Winning page:
https://ifdesign.com/en/winner-ranking/project/shiseido-parlors-sweet/568154 ■ List of creative examples introduced by our company
https://www.shiseidocreative.com/works/
■ Shiseido Creative Co., Ltd. website top page
https://www.shiseidocreative.com/
Details about this release:
https://prtimes.jp/main/html/rd/p/000000014.000093510.html

MAIL:cr@prtimes.co.jp
Copyright (c) PR TIMES Corporation.