CyberZ Co., Ltd. IROIRO POP UP will be held on June 3rd (Sat) and 4th (Sun) at SHIBUYA109! "IROIRO × Red Bull Doodle Art at SHIBUYA109 Shibuya"
CyberZ Inc.
IROIRO POP UP will be held at SHIBUYA109 on June 3rd (Sat) and 4th (Sun)! "IROIRO × Red Bull Doodle Art at SHIBUYA109 Shibuya"
……………………………………………………………………………………………
The NFT project "IROIRO" launched by CyberZ Co., Ltd. (Headquarters: Shibuya-ku, Tokyo, President: Takahiro Yamauchi) collaborated with the graffiti art festival "Red Bull Doodle Art" to exhibit works at SHIBUYA 109 Shibuya store. We have decided to distribute and novelties.
[Image 1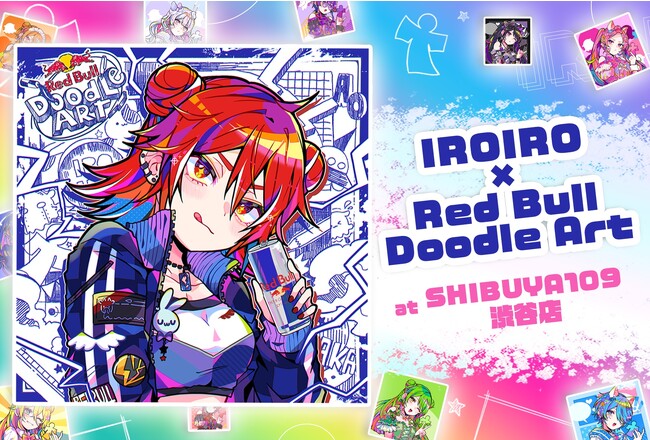 ◆Background of collaboration between the three companies
The collective NFT project "IROIRO" with the concept of "color" collaborated with the global art event "Red Bull Doodle Art" (Red Bull Doodle Art), which supports the new generation of artists sponsored by Red Bull. A tournament was held in Japan.
For You Kato, who won the FINALIST at this competition, the team including sashimi, the main artist of "IROIRO", will provide mentorship for the world competition, and will work with young creators on Web3/ With the vision of giving wings through NFT, we have been collaborating in various ways.
Based on the idea of ​​providing opportunities for young creators to play an active role, we will be able to exhibit the artworks and works of both projects at the SHIBUYA109 Shibuya store, where young creators are trending.
(reference release)
Red Bull Doodle Art x IROIRO collaboration partnership decision! https://prtimes.jp/main/html/rd/p/000001260.000006792.html
1. Event overview
Date: June 3rd (Sat) and 4th (Sun), 2023
Exhibition time: 10:00-21:00
Campaign time: 13:00~17:00
free entrance
Place: SHIBUYA109 Shibuya store 3rd-4th floor elevator hall
2-29-1 Dogenzaka, Shibuya-ku, Tokyo 150-0043
3F: IROIRO x Red Bull Doodle Art Collaboration Exhibition
4F: IROIRO Exhibition
On the day of the event, works by IROIRO's main artist sashimi and works by RedBull Doodle Art JAPAN FINALIST Haru Kato will be exhibited.
In addition, if you take a picture of the exhibition in the venue and present the screen posted on SNS, we will carry out a campaign to receive Red Bull drinks and collaboration goods at the 3F elevator hall.
[Image 2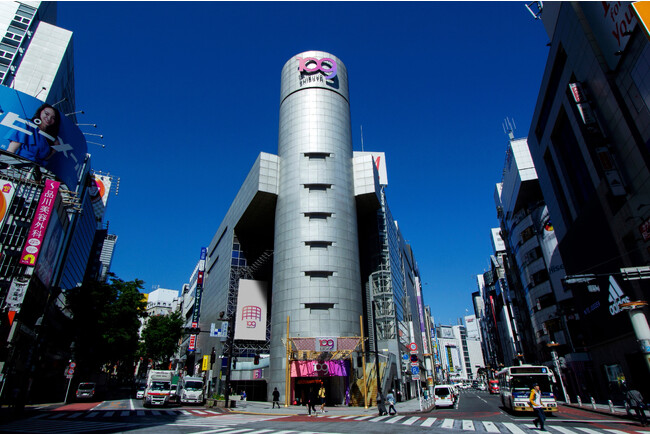 Copyright(C)SHIBUYA109ENTERTAIMENT
[Image 3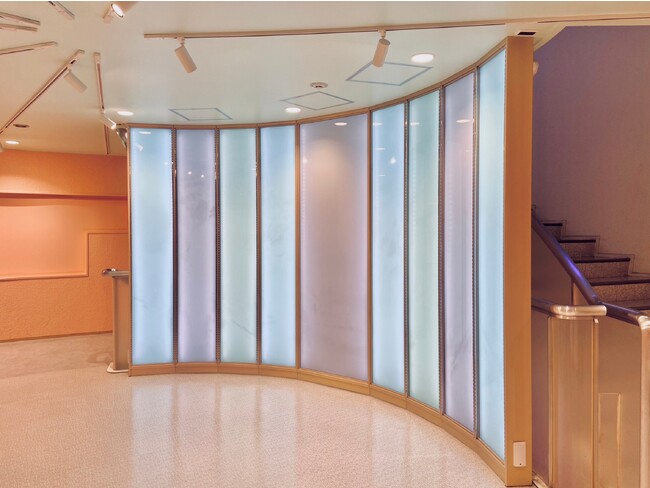 *Venue image*
In addition, on the 4th floor collaboration exhibition floor, we plan to distribute IROIRO stamp NFT limited to the venue.
[Image 4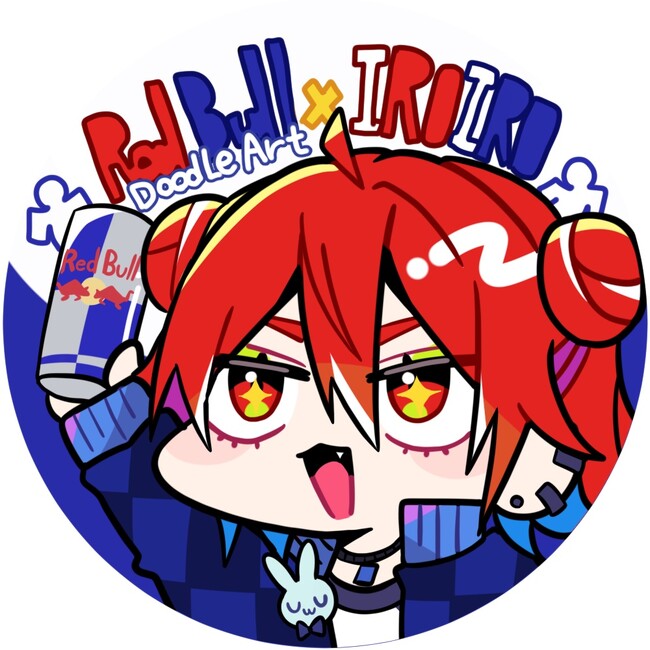 Venue limited stamp NFT
◆ About "IROIRO"
Produced by CyberZ, the popular NFT artist "sashimi" who boasts the highest bid of 7 ETH on Foundation as the main artist, and the NFT community "uwu Labs" participates as an advisor.
Based on the concept of "color" that can be enjoyed universally, IROIRO is a project that aims to promote Japanese illustration culture and creators to the world through the NFT project.
Through this project, we started with the idea of ​​creating a colorful community that can be enjoyed in any country, centered on the concept of "color".
In the future, we aim to make the characters and stories born from IROIRO an IP that is loved all over the world.
Website: https://iroiro.world/
Twitter: https://twitter.com/IROIRO_NFT
OpenSea: https://opensea.io/en/collection/iroiro
[IROIRO main artist: sashimi profile]
[Image 5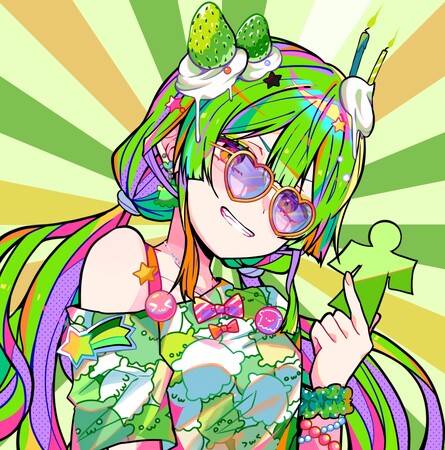 Japanese illustrator. We will start listing NFTs from 2021, and the Foundation boasts the highest bid of 7 ETH. His works, full of colorful expressions, attract people from all over the world. Twitter: https://twitter.com/ssm_a_u
Foundation: https://foundation.app/@sashimi_a_u
◆About "Red Bull Doodle Art"
"Red Bull Doodle Art" is a global graffiti art contest for students from over 60 countries around the world.
This contest is an opportunity for students to use their imagination and showcase their artistry to the world.
The theme of this time is to exhibit the applied graffiti art as NFT and compete with students from all over the world in the global NFT gallery that utilizes the power and functions of Web3.
Website: https://www.redbull.com/jp-ja/events/red-bull-doodle-art-japan [JAPAN FINALIST: Profile of Haru Kato]
[Image 6

4th year student in the Department of Fine Arts, Faculty of Arts, Hiroshima City University. Won the Japan tournament of "Red Bull Doodle Art" held in April. Participated in the world championship held in Amsterdam, the Netherlands.
Instagram: https://www.instagram.com/kene8769/
■About CyberZ http://cyber-z.co.jp/President: Takahiro Yamauchi (https://twitter.com/brother0820) Established in 2009 as an
advertising marketing company specializing in smartphones. Developing a wide range of marketing businesses such as operation and
effectiveness verification of smartphone advertisements, production of transit advertisements and web commercials. In addition to Japan, we also have branch offices in San Francisco, South Korea, and Taiwan, and support the overseas expansion of domestic advertisers and the expansion of overseas advertisers into Japan. As an e-sports business, we operate one of the largest e-sports events in Japan, RAGE. As a 100% subsidiary of CyberZ, we operate "eStream Co., Ltd.", an online entertainment business such as figure sales and online lotteries, and "CyberE Co., Ltd.", an event production company specializing in e-sports. In addition, "NFT" provides one-stop planning, production, operation, etc. by utilizing the knowledge and strengths that we have gained so far in striving to revitalize the industry and create businesses through multiple business developments with businesses in the entertainment field. We are also focusing on IP creation, such as the production of , and the establishment of the content production studio "StudioZOON", which organizes the system from planning and production to sales of vertical reading manga on the web. ■ Company profile Company name CyberZ Co., Ltd. Tokyo Headquarters 2-24-12 Shibuya, Shibuya-ku, Tokyo Shibuya Scramble Square 23rd floor Representative Director and President Takahiro Yamauchi Business description Smartphone advertising business, smartphone media business, e-sports business URL http:// cyber-z.co.jp/ ■ Inquiries regarding this release CyberZ Co., Ltd. Public Relations: Risa Kido E-mail: press@cyber-z.co.jp
Details about this release:
https://prtimes.jp/main/html/rd/p/000001288.000006792.html

MAIL:cr@prtimes.co.jp
Copyright (c) PR TIMES Corporation.