Adventure World From June 4th to 10th, we will hold a hippopotamus toothpaste event for "Dental and Mouth Health Week" June 5, 2023 (Monday)
adventure world
From June 4th to 10th, we will hold a hippopotamus tooth brushing event for "Dental and Mouth Health Week" June 5, 2023 (Monday) ……………………………………………………………………………………………
[Image 1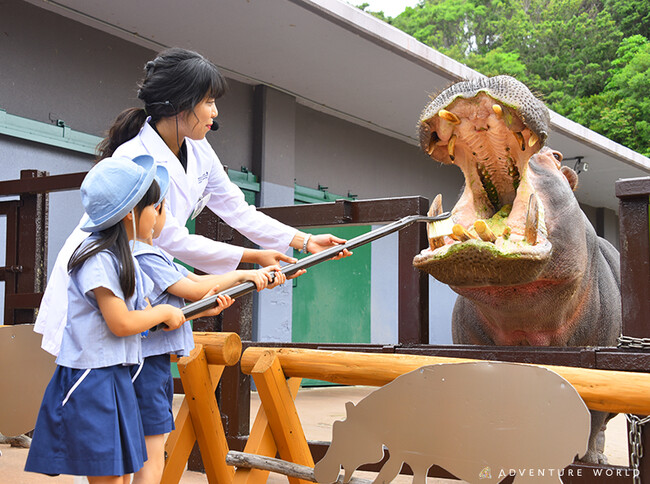 At Adventure World (Shirahama Town, Wakayama Prefecture), on June 5th (Monday), a "hippopotamus toothbrushing event" will be held in connection with "Dental and Mouth Health Week" from June 4th (Sunday) to 10th (Saturday). It will be held. Eating is essential for both humans and animals to live, and it is important to keep your teeth and mouth healthy. At this event, local Shirahama Kindergarten children were able to use a large toothbrush to brush hippopotamus teeth. Lectures and quizzes will be held on the role of mouth and mouth. ~What is "Dental and Mouth Health Week"~
In addition to disseminating accurate knowledge about dental and oral health to the general public, we aim to establish appropriate habits for the prevention of dental diseases. It is a week implemented by the Ministry of Health, Labor and Welfare, the Ministry of Education, Culture, Sports, Science and Technology, the Japan Dental Association, and the Japan Dental Association for the purpose of contributing to the maintenance and promotion of the health of the people.
[About the hippopotamus brushing event]
■ Date and time: Monday, June 5, 2023, 10:30 am to 11:00 am
■ Location: Fureai Hiroba Hippo Sports Ground
■ Contents: 1. Lectures and quizzes about the teeth and mouths of animals and humans by veterinarians and breeding staff
2. Feeding the hippos with the local Shirahama Kindergarten, and experiencing hippo toothbrushing together
*Guests can participate in 1. (2. cannot participate because it is a special event)
*Contents may be changed or canceled due to weather or animal health management. [Let's have fun learning! From June 4th to 10th, there will be plenty of contents related to "Dental and Mouth Health Week"! ]
(1) Deliver daily videos and photos where you can learn about animal teeth and mouth trivia and health on Adventure World's official SNS (Twitter, Facebook, Instagram, etc.)!
[Image 2

(2) Limited time only! Selling hippopotamus toothpaste bread ♪ [Image 3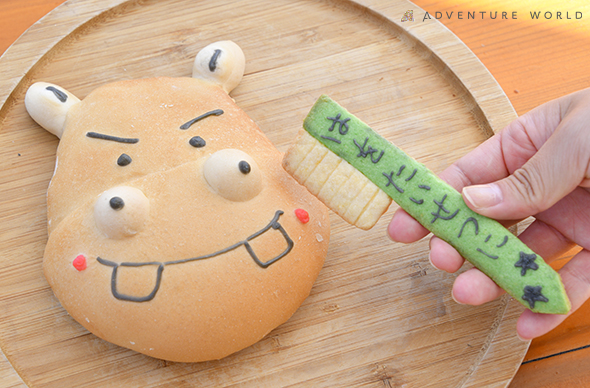 Product name: "Toothpaste Kabasan"
    Plain birch bread made with a slightly sweet dough and
A set of toothbrush cookies.
Price: 500 yen (tax included)
Sales location: Bakery
Sales period: June 4th (Sun) to June 10th (Sat)
(3) Panda-designed toothbrushes are on sale at the gift shop inside the park! [Image 4

Product name: "Panda Toothbrush"
    3 colors each for adults and children
Price: 420 yen (tax included)
Sales location: AW, Symbiosis
[Image 5

[Adventure World "SDGs Declaration / Park Policy"]
https://www.aws-s.com/parktheme-sdgs/
 Adventure World is a "Smile in the Heart Future Creation Park" that brings smiles (happiness) to all life.
The park will embody the image of a future earth overflowing with abundance. Through the "small earth" of the park, everyone involved  So that the lives of animals can be enriched, so that the lives of animals can be continuously connected, so that nature and resources can circulate and regenerate
We will continue to create future Smiles.
[Image 6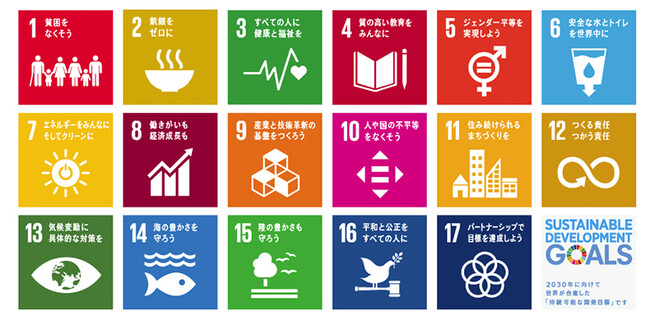 [About SDGs]
 SDGs are "Sustainable Development Goals". It consists of 17 goals and 169 targets to solve social problems and create a bright future for the world by 2030. These are the international goals that were unanimously adopted by 193 member states at the United Nations Headquarters in New York in September 2015.
Details about this release:
https://prtimes.jp/main/html/rd/p/000000594.000040302.html

MAIL:cr@prtimes.co.jp
Copyright (c) PR TIMES Corporation.