The series has exceeded 1 million copies! Popular misunderstanding fantasy, the long-awaited latest issue! "Grief Ghosts Want to Retire-The Strongest Party Training Techniques by the Weakest Hunters-10" Released
Micromagazine Co., Ltd.
[The series has exceeded 1 million copies! ] Popular misunderstanding fantasy, the long-awaited latest issue! "Grief Ghosts Want to Retire-The Strongest Party Training Techniques by the Weakest Hunters-10" Released
https://micromagazine.co.jp/book/?book_no=1509
……………………………………………………………………………………………
・That man–a rare hero, or just a human?
・ The strongest, misunderstood fantasy The long-awaited latest 10 volumes are now available!
Micromagazine Co., Ltd. (Chuo-ku, Tokyo) will release GC Novels "Grief of Ghosts Want to Retire-The Strongest Party Training Techniques by the Weakest Hunter-10" on May 30th.
[Image 1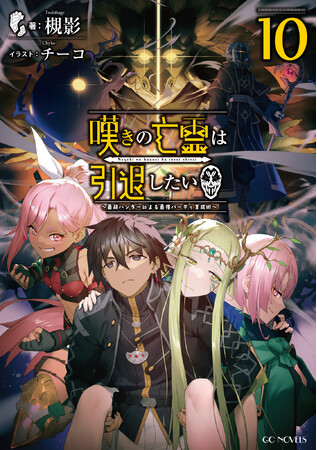 The Weeping Ghost wants to retire
~ The strongest party training technique by the weakest hunter ~ 10 https://micromagazine.co.jp/book/?book_no=1509 Novel: Kage Tsuki / Illustration: Chico ISBN: 9784867164280 List price: 1,320 yen (main unit 1,200 yen + tax 10%) Release date: May 30, 2023
Click here for details on store benefits!
https://gcnovels.jp/news/n252.html
That man–a rare hero, or just a human?
Luke is petrified by the effect of the "Crimson Spirit Stone", a cursed item that the Spirit People have been searching for. In order to treat him, Cry visited Yggdra, the country of the legendary spirits at the foot of the world tree. Temple] was manifesting! What's more, the all-important Luke started to move while petrified (!?) and disappeared into the depths of the [Source Shrine], so it's a big deal! Confused, Cry decides to wait a week or so, hoping that Luke won't come back on his own, but…?
[Image 2
GC Novels "Grief Ghosts Want to Retire ~The Strongest Party Training Techniques by the Weakest Hunters~"
[Image 3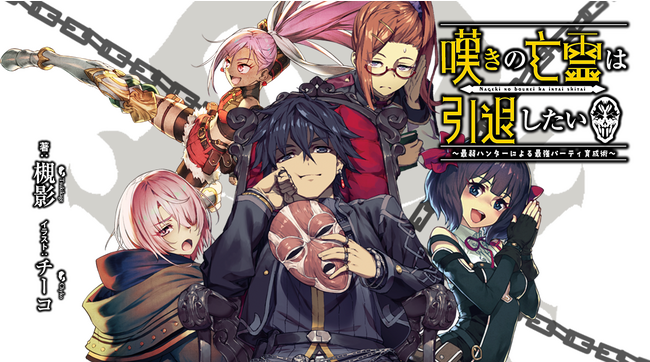 Novel: Kage Tsuki/Illustration: Chico https://gcnovels.jp/nageki/ [Story] That man–a rare hero or just a person. Wealth, honor and power. The golden age of treasure hunters who seek glory, ignore danger, and explore treasures around the world. Let's become treasure hunters – The vow between Clay Andrich and his childhood friends should have been forced to fail. Because Cry didn't have any talent… Despite this, for some reason, the expectations of the surroundings are increasing. Jumping is life-threatening. Every time his childhood friends, who are becoming alienated from humans, go on a rampage, Cry's dogeza skill increases…! This is the story of a young man aiming for a peaceful retirement.
[Click here for a trial reading of the work! ]
https://viewer-trial.bookwalker.jp/03/15/viewer.html?cid=30fac261-7a87-4544-94b0-d0d3bea40a4a&cty=0&adpcnt=7qM_PsvB Here! ] We will give you the latest information that is indispensable for treasure hunters, as well as small news that you can get a little bit if you know it. 《Beginning Footsteps》Advertisement Division @GC Novels "Gourning Ghosts Want to Retire" Official Twitter
https://twitter.com/firststep_GC
GC novels
[Image 4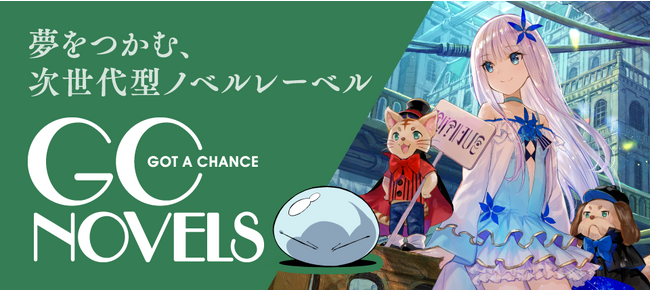 GC Novels, a next-generation novel label that captures dreams, publishes topical web novels such as "That Time I Got Reincarnated as a Slime" and "A Sage Who Calls His Disciple", and is an endlessly challenging next generation. type novel label. A new issue is released on the 30th of every month. GC Novels Official Website
https://gcnovels.jp/Twitter https://twitter.com/gcnovels Micro Magazine Official YouTube
https://www.youtube.com/@micromagazineinc.9547 [Micro Magazine Official YouTube Channel] Book introduction videos of various genres are now available!
[Contact] release_mg@microgroup.co.jp
Details about this release:
https://prtimes.jp/main/html/rd/p/000001336.000048095.html

MAIL:cr@prtimes.co.jp
Copyright (c) PR TIMES Corporation.