Brave group Co., Ltd. The popular game online school "CRGS", where satisfaction is 100% and over 90% have improved, has started recruiting second-generation students! A wide range of people from junior high school students to those in their 50s att
Brave Group Co., Ltd.
The popular game online school "CRGS", where satisfaction is 100% and over 90% of players feel improvement, has started recruiting second-generation students! A wide range of people from junior high school students to those in their 50s attend
Jointly operated by "Game & Co." and professional gaming team "Crazy Raccoon", one-on-one lessons with exclusive coaches and daily chat support are popular
……………………………………………………………………………………………
Game & Co. Co., Ltd. (Headquarters: Minato-ku, Tokyo, Representative Director: Takayoshi Hoshi, Reading: Game & Co., Brave Group 100% subsidiary, hereinafter "Game & Co.") and the popular professional gaming team "Crazy Raccoon" (Reading: Crazy Raccoon)", an online school "CR Gaming School (hereinafter referred to as "CRGS")", which was launched in February 2023 as a joint project, specializing in "game improvement", will open in May 2023. We would like to inform you that we will be recruiting 2nd generation students from the 25th. [How to participate in briefing session and audition]
Please access the official website (https://cr-gs.jp/), register as a member, and apply for the briefing session.
[Image 1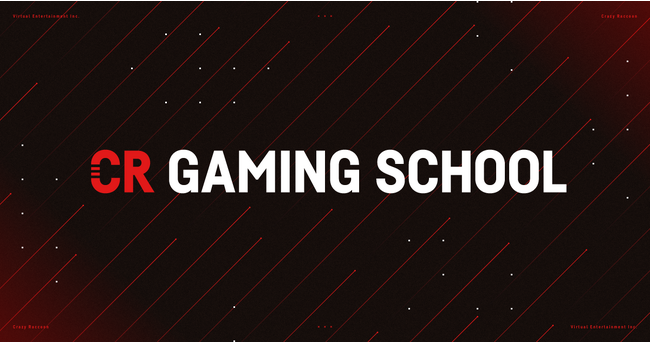 "CRGS" is "Game & Co.", which has a vision of "for esports 100 years from now", and "Crazy Raccoon", which is active for the development of esports under the theme of "coolly attractive gamers". This is an online game school that specializes in "improving games", which was launched in February 2023 as a joint project.
The number of applicants for the 1st generation exceeded 100, and 48 people who passed the audition are taking lessons as students. The ages range from teenagers (junior high school students) to people in their 50s, and about half of them are office workers.
In addition, when we conducted a questionnaire for the first generation students, the satisfaction level was 100% (*), and 92.9% (*) of the students realized that they had improved the game. * Number of student survey responses: 28
◼️Voices of students
・It's a very meaningful time because I can ask questions with former pros and current pros who I can't usually talk to. (20s, female, university student)
・Being able to play with custom CR members is a very valuable experience and I am very happy because I would never be able to do it if I was spending my time normally. (30s, female, office worker) ・When I compare myself before and after taking CRGS, there are many moments when I feel that I have improved. (20s, male, office worker) ・My motivation explodes after the lesson, and the lesson itself is a lot of fun! (teens, female, college student)
"CRGS" will continue to operate while brushing up the service in order to realize the vision of "seriously facing people who seriously want to improve their game".
[How to participate in briefing session and audition]
Please access the official website (https://cr-gs.jp/), register as a member (*free), and apply for the briefing session.
Service overview
"CRGS" is a new online school with a vision of "to seriously face people who seriously want to become good at games".
Each student has a carefully selected coach, and once a week one-on-one lessons provide new guidance and practice time scheduling using unique charts, and there is chat support that allows you to ask questions at any time of the day. You can receive guidance for popular titles such as (* Compatible titles will be added at any time.) Also, for applicants who meet the criteria, we will provide information on joint tryouts for professional teams and CRGS official coach recruitment exams, as well as briefings on esports companies for those who want to know the esports industry. We provide a mechanism to support students to expand their possibilities in esports, such as implementation.
[Image 2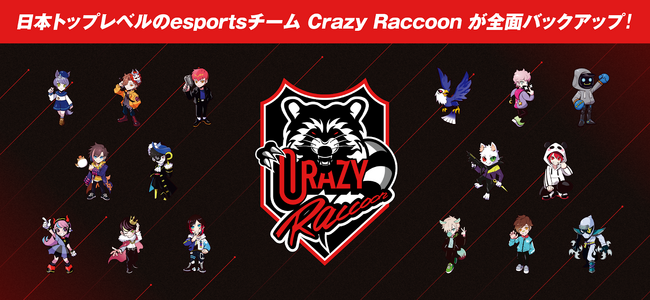 【feature】
1. Balancing study and work
"CRGS" basically does only one-on-one lessons once a week and special instruction with "Crazy Raccoon" members.
Even those who feel uneasy, such as "Is it okay to go to an esports school that I've been enrolled in for several years?", "Is it possible to balance work and school?"
2. Carefully selected "CRGS" coaches
Under the supervision of "Crazy Raccoon", carefully selected coaches will be in charge of instruction.
Carefully selected dedicated coaches, such as former professional players who have appeared in the competitive scene, coaches and analysts of professional teams, as well as coaches with top-level abilities in the industry who have coached hundreds of people in total, are committed to improving the game. To do.
3. Special guidance by members of "Crazy Raccoon" every week Members of "Crazy Raccoon" who have top-level skills will give special guidance every week.
You can receive special guidance from your favorite players that you cannot experience anywhere else, such as the process of improvement and thoughts while playing.
4. Check your current ability with "CRGS" original chart
We will evaluate the ability of the student with a unique chart consisting of about 100 items.
We aim to achieve our goals by clearly visualizing the current issues and strengths, clarifying the areas that we should learn from now on. ▼An example of a medical record *mosaic processed
[Image 3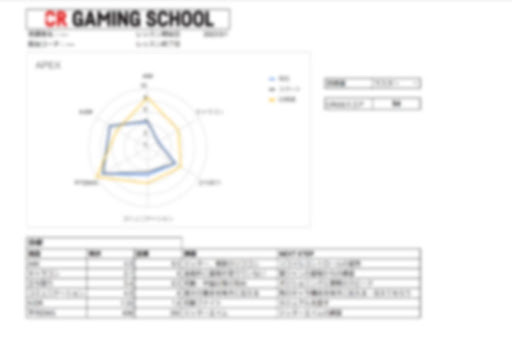 [Image 4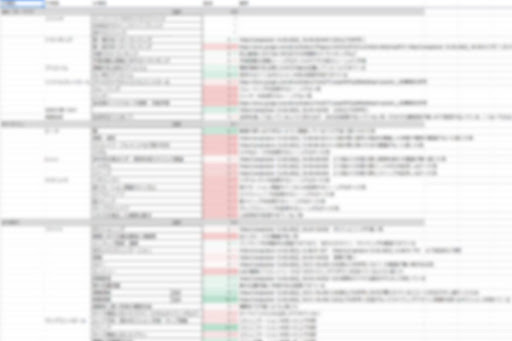 ▼ Differences from other esports educational services
[Image 5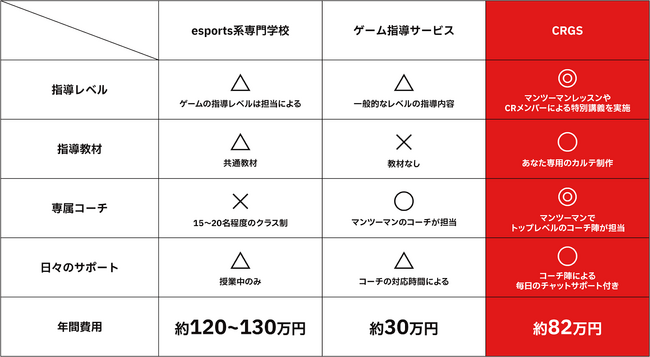 [Plan overview]
[Table 2: https://prtimes.jp/data/corp/44525/table/193_1_f803e261ee4ee9db1c3db7acf3cdc6d4.jpg ]
[Official site] https://cr-gs.jp/ [About online briefings] CRGS holds service briefings online from time to time. Holding format: ZOOM Participation fee: Free How to participate: Please access the official website (https://cr-gs.jp/), register as a member, and apply for the briefing session.
reference
・ Brave group establishes a subsidiary "Game & Co." for
esports-related business (December 16, 2022)
https://prtimes.jp/main/html/rd/p/000000148.000044525.html
・"Game & Co.", a subsidiary of the Brave Group, will jointly offer an online game school with the popular professional gaming team "Crazy Raccoon" (February 23, 2023)
https://prtimes.jp/main/html/rd/p/000000166.000044525.html
・Changes in the domestic esports population and the number of viewers According to a survey conducted by KADOKAWA Game Linkage Co., Ltd., the number of viewers of Japanese esports in 2019 was approximately 4.83 million, an increase of 126% compared to 2018.
About Crazy Raccoon
"Crazy Raccoon" is a team formed in April 2018, and is actively working to develop esports with the theme of "making gamers look cool".
Currently, he is active in various departments such as VALORANT, Fortnite, APEX LEGENDS, and Streamers. All of the players who belong to the club boast the top-level abilities in Japan, and many members who are competing in the world belong to it.
The entire team has over 8 million Twitter followers and YouTube subscribers, and is widely active as an esports team with both influence and ability, such as video posting, streaming, and event appearances.
Official website: https://crazyraccoon.jp/
Company Profile
Game & Co., Ltd.
・Company name: Game & Co., Ltd.
・Established: December 1, 2022
・Representative: Takayoshi Hoshi
・ Location: Minato Ward, Tokyo
・ Business content: 1. esports education business 2. esports event planning and management business
3. esports consulting business
Brave Group Co., Ltd.
・Company name: Brave group Co., Ltd.
・Established: October 11, 2017
・Capital: 2,197,917,025 yen (including capital surplus)
・Representative name: Keito Noguchi, Representative Director ・ Location: 4-1-28 Shiba, Minato-ku, Tokyo PMO Tamachi III 8th floor ・Business description: In the Metaverse area
1. IP business
2. Platform business
3. Incubation business
・ Official website: https://bravegroup.co.jp/
・ Official media: https://media.bravegroup.co.jp/
Disseminating recruitment information and business details on official media that conveys the story of the Brave group
·group company
 Virtual Entertainment Co., Ltd.
  https://virtual-entertainment.co.jp/
 MateReal Co., Ltd.
  https://matereal.biz/
 MetaLab Co., Ltd.
  https://metalab.co.jp/
 And Epoch Co., Ltd.
 Super Yellow Co., Ltd.
 Game & Co., Ltd.
  https://gameandco.co.jp/
 ENILIS Co., Ltd.
·Affiliate
 MetaBash Inc.
  https://www.metabash.biz/
Details about this release:
https://prtimes.jp/main/html/rd/p/000000193.000044525.html

MAIL:cr@prtimes.co.jp
Copyright (c) PR TIMES Corporation.