RAGE "2022 VALORANT Game Changers CHAMPIONSHIP", the official tournament for women only, the first world champion of the VALORANT women's tournament is "G2 Gozen"!
RAGE
Official women-only tournament "2022 VALORANT Game Changers
CHAMPIONSHIP" The first world champion of the VALORANT women's tournament is "G2 Gozen"!
……………………………………………………………………………………………
Riot Games LLC, which hosts "VALORANT CHAMPIONS TOUR GAME CHANGERS 2022", and RAGE (CyberZ Co., Ltd., Avex Entertainment Co., Ltd., TV Asahi Co., Ltd.), which distributes the tournament, will start from Tuesday, November 15, Japan time. The 2022 VALORANT Game Changers Championship, an international tournament to decide the women's team world champion of the tactical FPS "VALORANT" held in Berlin, Germany until November 21 (Monday), was distributed. The final match will be a confrontation between EMEA representative (Middle East, North Africa) "G2 Gozen" and NA representative (North America) "Shopify Rebellion". Became the first champion of the official women's tournament. [Image 1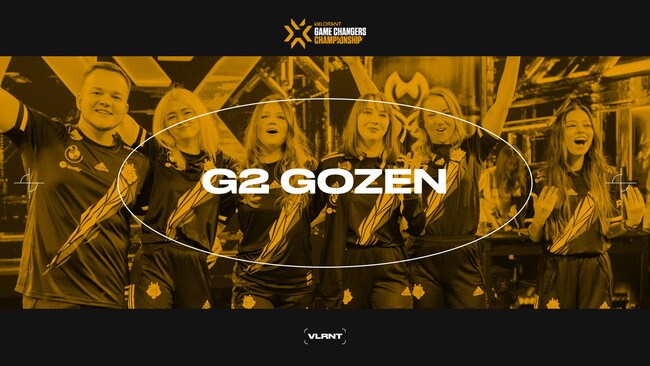 The EAST ASIA representative "FENNEL HOTELAVA" narrowly lost to the EMEA representative "Guild X" at the LOWER BRACKET, ending the tournament in the top 8.
■ Archive delivery URL
Twitch: https://www.twitch.tv/valorant_jpn
YouTube: https://www.youtube.com/c/VALORANTjp
■ Tournament format
[Image 2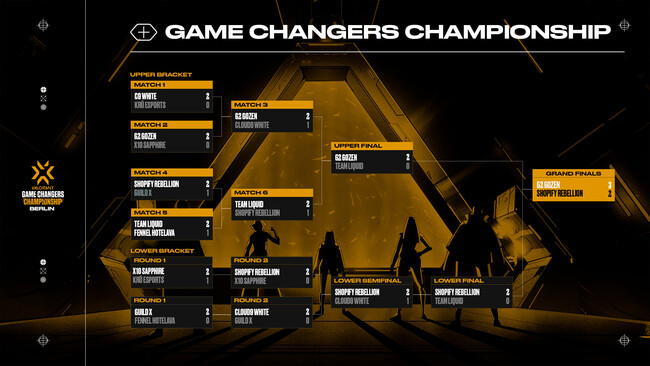 ■ Match schedule
[Image 3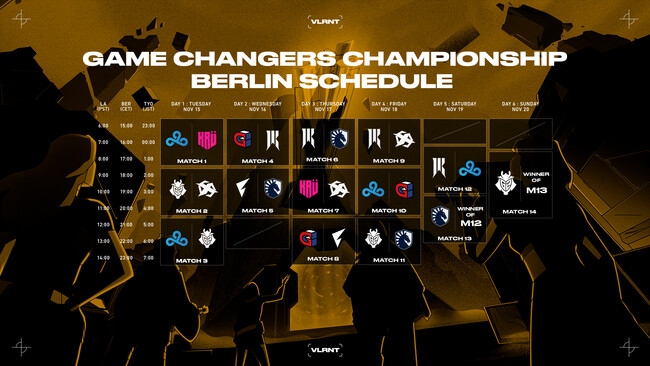 ■ List of participating teams
-EMEA – 2 teams-
G2 Gozen
Guild X
-NA – 2 teams-
Cloud9 White
Shopify Rebellion
-BR – 1 team-
Team Liquid
-LATAM – 1 team-
KRU Esports
-EAST ASIA – 1 team-
FENNEL HOTEL AVA
-APAC – 1 team-
X10 Sapphire
[Image 4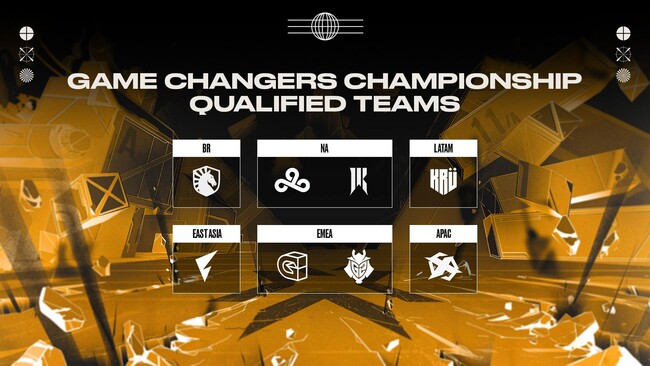 "VCT Game Changers" is a new program focused on creating opportunities for players of all genders to thrive and stand out in the VALORANT esports scene. If the VALORANT competitive scene has diverse communities around the world, we believe that the competitive program should be a mirror image of that. Through this Game Changers initiative, we will do our best to nurture VALORANT Champions to be more inclusive (everyone is given an equal opportunity) and a reflection of the community.
■ Tournament
[Image 5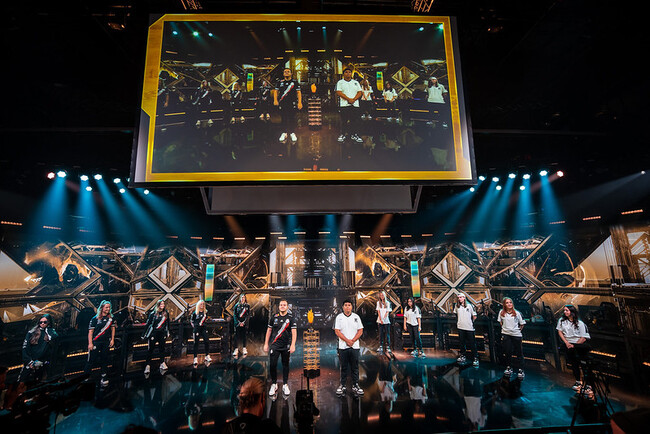 [Image 6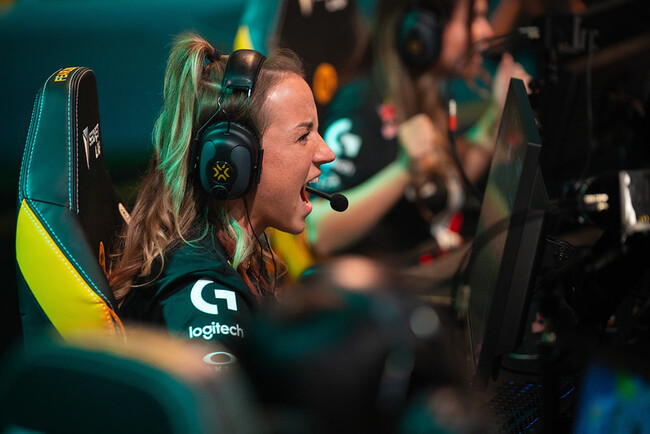 [Image 7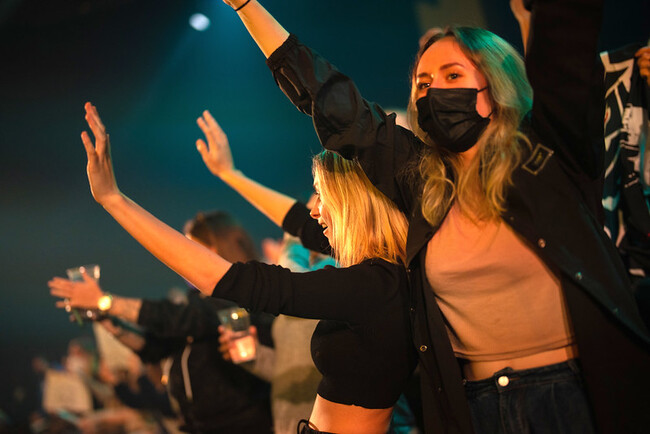 [Image 8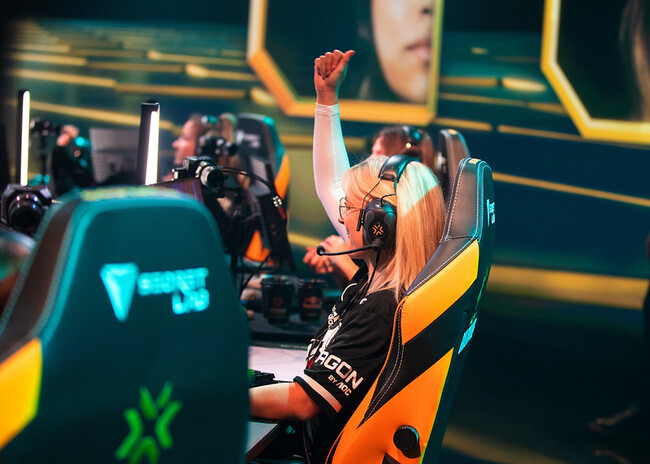 [Image 9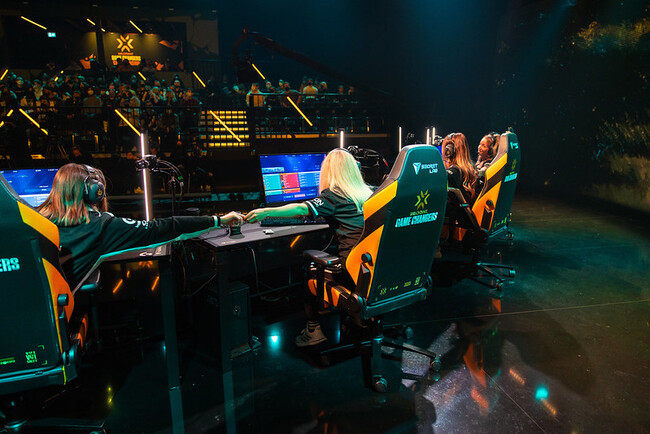 [Image 10
Riot Games was founded in 2006 to develop, publish and provide player support for the world's most player-focused games. Riot released its debut title, League of Legends (LoL), in 2009, which received critical acclaim around the world. It has become the most-played PC game in the world and a major driver of the explosive growth of esports. Now that LoL is 10 years old, Riot is continuing to evolve this work while providing players with new gaming experiences such as Teamfight Tactics, Legends of Runeterra, and VALORANT. , League of Legends: Wild Rift, and several other titles. We also continue to explore the world of Runeterra through multimedia projects such as music, comic books, and television. Riot has also launched a publishing subsidiary, Riot Forge. Riot Forge works with third-party developers to create new games set in the world of LoL. Riot Forge's first game, Ruined King: A League of Legends Story, is a turn-based role-playing game (RPG) developed by Airship Syndicate. Founded by Brandon Beck and Marc Merrill and led by CEO Nicole Lauren, Riot is headquartered in Los Angeles, California, with 3,000 employees in more than 20 regional offices around the world.
Riot Games Official Website:
https://www.riotgames.com/ja
Riot Games Japan Official Twitter:
https://twitter.com/riotgamesjapan
■ What is "VALORANT"?
[Image 12
"VALORANT" is a highly competitive tactical shooter that fights 5 to 5. It features full-fledged gunfights that combine high-precision gunfights with special abilities unique to "agents" (characters). Opportunities arise from the player's strategic choices, flexible ideas, and flashes of inspiration. leads the team to victory. The maps are designed with the competitive scene in mind, and are designed so that even if you play thousands of hours, you'll always have a fresh battle experience. Released in June 2020, VALORANT is free to play and supports PCs with a wide range of specifications so that more players around the world can enjoy it. At Riot Games, we are committed to building a system that ensures the competitiveness of tactical shooters and realizes a game experience suitable for the FPS genre, such as the development of top-class dedicated game servers and infrastructure in various parts of the world, and a uniquely developed anti-cheat system. It is working.
One year after its official release, the average number of monthly active players exceeded 14 million, and the number of matches played exceeded 500 million. "2022 VALORANT Champions Tour"" international tournament Masters 1, the number of simultaneous connections in Japan reached a record high of 410,000. The number of simultaneous connections for the final game is estimated to be over 1 million people worldwide, and advance ticket sales for "RAGE VALORANT 2022 Spring" held in May sold out in a few hours. The total number of visitors on the day exceeded 13,000, and in June, the "2022 VALORANT Champions Tour Challengers Japan" was held at Saitama Super Arena. It exceeded 1,000 people and achieved the highest number of mobilization records in the history of domestic e-sports. Furthermore, the total number of simultaneous connections exceeded 500,000 (210,000 on the first day, 290,000 on the second day).
* The maximum number of simultaneous connections is the total number of official distribution (YouTube, Twitch) and official mirror distribution.
VALORANT official website:
https://playvalorant.com/ja-jp/
VALORANT Official Twitter:
https://twitter.com/VALORANTjp
What is RAGE?
[Image 13
RAGE is an e-sports event jointly operated by CyberZ Co., Ltd., Avex Entertainment Co., Ltd., and TV Asahi Co., Ltd. And e-sports entertainment that challenges new common sense. In addition to the operation of "official tournaments" for popular titles such as Apex Legends, VALORANT, and Shadowverse, we are implementing three projects: offline and online general participation type "events", and "pro leagues" that determine the top of professional teams. increase. The maximum number of simultaneous connections for online viewing exceeded 410,000, and RAGE dominated the top 3 domestic simultaneous connections for e-sports events * 1. In the offline event * 2 held for the first time in two years in 2022, 13,000 people Tickets for Super were sold out immediately, and the following month, tickets for Saitama Super Arena *3 were also sold out. More than 26,000 people visited the event, which recorded the largest number of mobilizations in Japan, and achieved a historic record for esports events in Japan. RAGE continues to break the record for the number of simultaneous connections in domestic official competitions, and is the number one e-sports entertainment in Japan in terms of the number of total mobilization and total number of viewers at e-sports events. *1 The number of simultaneous connections is the total number of official YouTube and Twitch watch parties *Esports Charts research *2 RAGE VALORANT 2022 Spring
*3 2022 VALORANT Champions Tour Challengers Japan Stage2 Playoff Finals Official site:
https://rage-esports.jp/
Official Twitter:
https://twitter.com/eSports_RAGE
Details about this release:
https://prtimes.jp/main/html/rd/p/000000167.000059480.html