GATARI Featuring popular voice actors Gakuto Kajiwara and Jun Kasama! "Participatory Voice Story at Mitsubis hi Ichigokan Museum "Pursue the Identity of a Mysterious Person in a Black and White World" p owered by oto rea" Held
GATARI
Popular voice actors Gakuto Kajiwara and Jun Kasama appear!
"Participatory Voice Story at Mitsubishi Ichigokan Museum – Vallotton Exhibition – 'Pursue the identity of a mysterious person in a black and white world' powered by oto rea" will be held from December 9th. -Prior release of part of the main part of the participatory voice story- ……………………………………………………………………………………………
Mixed Reality aiming to create future infrastructure where the digital and the real merge * Startup GATARI Co., Ltd. (Headquarters: Chiyoda-ku, Tokyo, CEO: Shunichi Takeshita, hereinafter "GATARI") is the Mitsubishi Ichigokan Museum (Marunouchi, Tokyo). ), Nomura Kogeisha Co., Ltd. (Minato-ku, Tokyo, President: Shuji Enomoto), Haregake Co., Ltd. (Toshima-ku, Tokyo, CEO: Yosuke Kuroda), you can experience a completely new way to enjoy the museum. Audio MR experience event "Participatory Voice Story at Mitsubishi Ichigokan Museum -Vallotton Exhibition-" Chase the identity of a mysterious person in a black and white world "powered by oto rea", December 9th (Friday) to December 23rd It will be held on (Friday).
[Image 1

This content will be held from Saturday, October 29, 2022 to Sunday, January 29, 2023 as part of the exhibition "Vallotton – Black and White" being held at the Mitsubishi Ichigokan Museum. It is a participatory voice story event where you can unravel the mystery of your background with a "young man" who has lost his memory, guided by a "mysterious man" while appreciating the works of the Vallotton exhibition. The voices played during the event are Jun Kasama for "Mysterious Man" and Gakuto Kajiwara for "Young Man with Amnesia". , brings a mysterious immersive experience that mixes the world view of the work and the voice story.
Mr. Gakuto Kajiwara and Mr. Jun Kasama, who will be appearing this time, gave us comments. In addition, we will release part of the main story that you can actually experience at the museum.
Advance reservation is required to participate in this event. Advance reservations are currently being accepted on the event reservation management site (https://mimt.jp/event/11957/).
Please experience the "participatory voice story at Mitsubishi Ichigokan Museum -Vallotton Exhibition-"Pursue the identity of a mysterious person in a black and white world" powered by oto rea", an unprecedented way to enjoy museums woven by audio.
"Participatory Voice Story at Mitsubishi Ichigokan Museum – Vallotton Exhibition – 'Pursue the identity of a mysterious person in a black and white world' powered by oto rea" teaser movie
[Video 2: https://prtimes.jp/api/movieim.php?url=www.youtube.com/watch?v=_hJpIsHAGYw]
Voice actor comment
[Image 2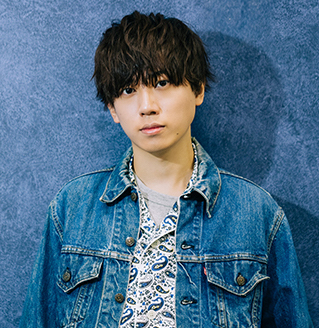 Takehito Kajiwara, the role of a young man with amnesia
It was a great honor to be able to participate in the Vallotton exhibition while experiencing it with our audio. During the recording, we simulated how and when our voices would be used. Unlike general voice guidance, it is finished with a narrative that plays back as if it were actually being played in your ear, so you can enjoy the work while immersing yourself. think! Your choices will be important in the world of black and white, so please forget about your daily life and enjoy! Thank you!
[Image 3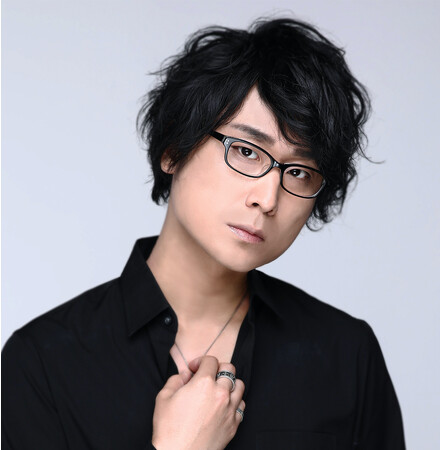 Mr. Jun Kasama, the role of the mysterious man
A good work of art always has a "story" to be seen. I think that feeling and tasting such a "story" in art appreciation is a kind of superlative way of enjoying. I think that this project is a wonderful one where everyone can immerse themselves in the world of art with such a "story". I am very happy to be able to help you with your good art appreciation. See it with your eyes, enjoy it with its sound, and immerse yourself in the world of Vallotton.
Event overview
[Image 4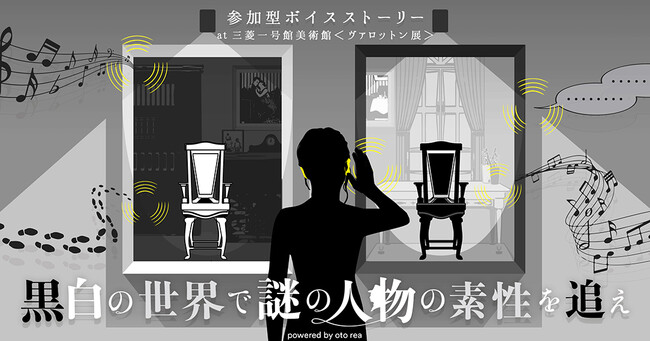 "Participatory Voice Story at Mitsubishi Ichigokan Museum

Company name: GATARI Co., Ltd.
Address: Daiki Building 4F, 16 Kanda Matsunaga-cho, Chiyoda-ku, Tokyo Representative: Shunichi Takeshita
Established: April 2016
URL: https://gatari.co.jp/
Business: Development of the Mixed Reality platform "Auris", production of MR content, etc.
GATARI Co., Ltd. is a Mixed Reality startup that aims to create a future infrastructure where the digital and real worlds merge, with new entertainment as a starting point. With the vision of "creating a world where people and the Internet merge", UT-virtual
(https://utvirtual.tech), the largest VR student group in Japan based at the University of Tokyo, was founded in 2016 by Takeshita. was established in Until now, we have explored, researched and developed various spatial services created by fusing the real and digital worlds using game engines. We currently have a team of Mixed Reality engineering and audio experts who continue to leverage their respective areas of expertise to create future audio experiences that go beyond the 100+1 experience of existing formats.
About the experience design company
[Image 6

Company name: Nomura Co., Ltd.
URL: https://www.nomurakougei.co.jp/
Nomura Co., Ltd. is a comprehensive space producing company that handles planning, design, construction, operation and management of commercial facilities, hotels, corporate PR facilities, workplaces, expositions, museums, etc. The entire group operates at 9 locations nationwide, 8 locations overseas, and 6 domestic and overseas group companies. Taking advantage of the comprehensive strength that we have cultivated over the 130 years since our founding in 1892 (Meiji 25), we deliver "joy and excitement" to people by providing spatial value that fuses the physical and the virtual. In recent years, in order to realize a sustainable society, we have been promoting "social good activities" that create a positive impact through our business activities.
About Mitsubishi Ichigokan Museum
Mitsubishi Ichigokan Museum
Opened in Marunouchi, Tokyo in 2010. 5 minutes walk from JR Tokyo Station. Held three times a year special exhibitions featuring modern art from the latter half of the 19th century to the first half of the 20th century. The red-brick building is a replica of Mitsubishi's 1894 Mitsubishi Ichigokan (designed by Josiah Conder). In the restoration, we aimed to restore as faithfully as possible from photographs that were taken when the Mitsubishi Ichigokan was completed in 1894 (Meiji 27), as well as drawings and preserved materials.
Official website: https://mimt.jp/
Contact information for each company regarding this matter
GATARI Co., Ltd. Public Relations: Isono, Moriwaki
[Form] https://share.hsforms.com/1M_lQE8HORJiJ2QOkkhSGjAbwv75 [Email] contact@gatari.co.jp
Nomura Co., Ltd. Business Produce Headquarters Public Relations Department Person in charge: Makino, Haruno
[Email] prs@nomura-g.jp
Mitsubishi Ichigokan Museum Public Relations: Goto
[Email] ichigokan_pr@mec.co.jp
Details about this release:
https://prtimes.jp/main/html/rd/p/000000034.000034007.html