Aichi Esports Union National Prefectural Esports Championship 2023 Gran Turismo 7 division Chubu area representative deciding match and Aichi Prefecture representative deciding match will be held
Aichi eSports Union
National Prefectural E-Sports Championship 2023 Gran Turismo 7 Division Chubu Area Representative Tournament and Aichi Prefecture Representative Tournament to be held
…………………………………………………………………………………………………
The Aichi Esports Union (Nagoya City, Aichi Prefecture) will hold the Chubu Area representative deciding match and Aichi Prefecture representative deciding match in the "Gran Turismo 7" category of the "National Prefectural Esports Championship 2023 KAGOSHIMA" on September 10th (Sunday). ) at Nagoya e-Sports High School Nagoya School in Nagoya (2-45-19 Meieki, Nakamura-ku, Nagoya, Aichi Prefecture).
[Image 1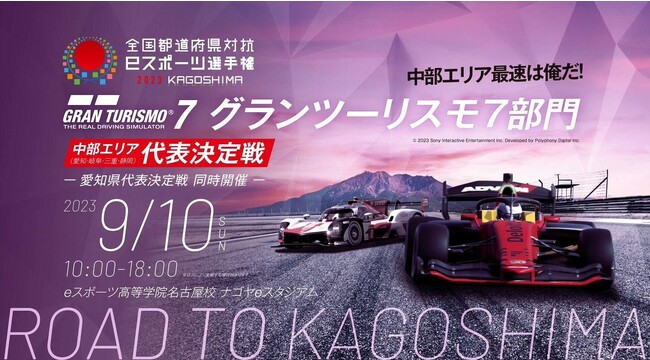 ■Showdown for the position of Chubu area representative
In the "Gran Turismo 7" division, there will be an U-18 division for those aged 6 to under 18, and a general division for those aged 18 and over, with the top two players in the Chubu area representative competition to be decided on November 25th. They will be participating in the national tournament to be held in Kagoshima Prefecture on Saturday.
[Image 2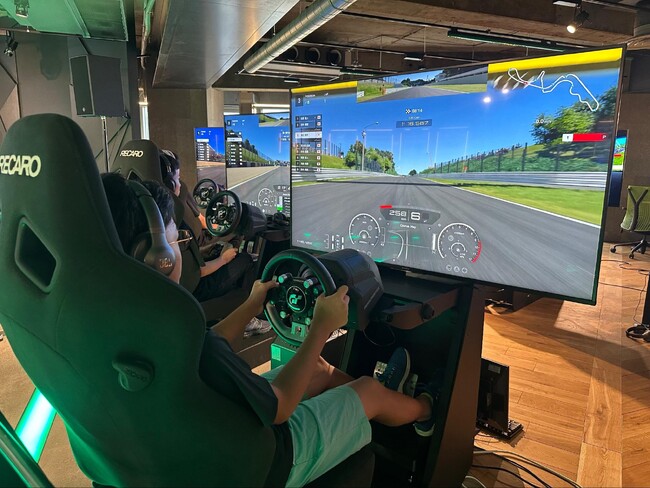 On the day of the event, players who passed the qualifying round held online for Gran Turismo 7 from July 1st to July 30th gathered at the venue, and the Aichi prefecture representative tournament will be held in the morning, and the Chubu area representative tournament will be held in the afternoon. it was done.
In the Aichi Prefecture representative tournament, six players from each division competed for two representative spots. The top two finishers from each race advanced to the afternoon match to determine the Chubu area representatives, including two representatives from Gifu, Mie, and Shizuoka prefectures. The Chubu Area Representative Tournament was decided by a race of eight people from each division. In the general division, first place winner Kanade Kawakami (Aichi Prefecture) and second place winner Yusuke Goto (Gifu Prefecture) won the representative spot. Continuing from last year, Kawakami, who decided to participate in the national tournament, showed off his ability to stand out from the rest with an outstandingly stable run. In the U18 division, 1st place Hibiki Tanaka (Aichi Prefecture) and 2nd place Soma Suzuki (Shizuoka) were chosen to represent the team. Tanaka won a close battle and earned a ticket to the national tournament.
[Image 3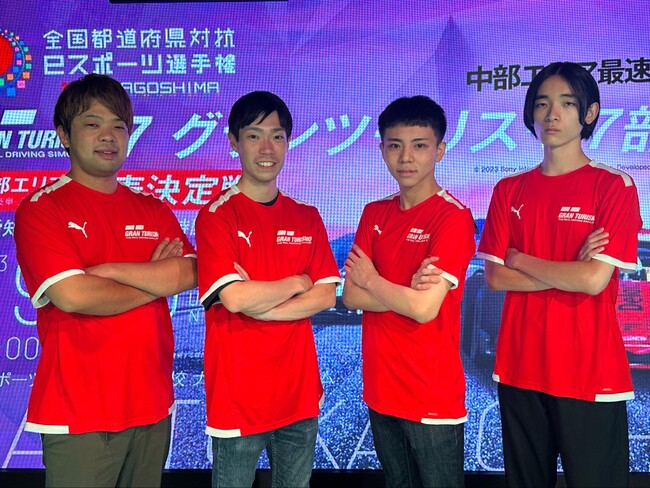 ■Aichi Prefecture representative deciding match
・U18 section
1st place Yuta Sakahara
2nd place Hibiki Tanaka
・General section
1st place Koki Mizuno
2nd place Kanade Kawakami
■Chubu block representative deciding match
・U18 section
1st place Aichi Prefecture representative Hibiki Tanaka
2nd place Shizuoka Prefecture representative Soma Suzuki
・General section
1st place Aichi Prefecture representative Kanade Kawakami
2nd place Gifu Prefecture representative Yusuke Goto
◼Tournament overview
[Table 3: https://prtimes.jp/data/corp/50300/table/76_1_b6da3b443a60bd6d1448545f1230989e.jpg">
Tournament rules
■Passing flow
Two people from the Chubu area will advance to the tournament, which is scheduled to be held offline in Kagoshima Prefecture, from both the U-18 division and the general division.
[Table 4: https://prtimes.jp/data/corp/50300/table/76_2_1718482f8ef5c2c8a8d37c714390ddc6.jpg ]
■Holding format
Offline Aichi Prefecture Final One race will be held with 6 people in each division. The grid order will be determined by the time order of the online prefectural qualifying round. The top two advance to the area finals.
It consists of two parts: the area final qualifying race and the final race. Qualifying race: One race will be held with 8 people in each division. The grid order will be determined by the time attack conducted before the race. The grid for the final race will be determined by the results of the qualifying race.
Final race: One race will be held with 8 people in each category. The top two will advance to the main tournament.
■Regulation details
https://www.playstation.com/ja-jp/local/competition/gran-turismo-kokutai/regulation/#area-final ◼Supporting companies
Central Japan Automobile Junior College
https://nakanihon.ac.jp/
[Image 4
https://www.shiromoto.to/
[Image 5
https://www.nds-g.co.jp/
[Image 6
*Some companies do not display their logos upon request.
■Aichi eSports Union supporting member
The Aichi E-Sports Federation, a general incorporated association, aims to oversee e-sports in the region centered on Aichi and contribute to the development of the economy and society through the promotion and popularization of e-sports. We work with companies that sympathize with our philosophies of "creating dreams," "creating industry," and "responsive to society," and with whom we can move forward together. As of the end of February 2023, there are 24 companies*1.
*1 Including companies that do not wish to display their logo. ■Recruitment of new members
The Aichi Esports Federation is looking for companies that will lead Aichi and Nagoya together through esports. We also accept inquiries from local governments in Aichi Prefecture. If you are a company or local government that is interested in getting involved in esports, please contact us using the contact information below.
■Inquiries regarding this matter
info@aichiesports.com (Secretariat: Hiraoka)
More details about this release:
https://prtimes.jp/main/html/rd/p/000000076.000050300.html

MAIL:cr@prtimes.co.jp
Copyright (c) PR TIMES Corporation. All Rights Reserved.