"Umaibo Game" release decided Yaokin x Poultry Farm collaboration
Poultry Farm Co., Ltd.
"Umaibo Game" release decided Yaokin x Poultry Farm collaboration Project started on crowdfunding CAMPFIRE on September 18th.
…………………………………………………………………………………………………
Game development company Tori Farm Co., Ltd. (Location: Koshigaya City, Saitama Prefecture, Representative: Yoshitaka Ogawa) has announced that it will start a crowdfunding campaign from today for its new game "I want to eat Umaibo" in collaboration with Yaokin Co., Ltd. i will let you know.
[Image 1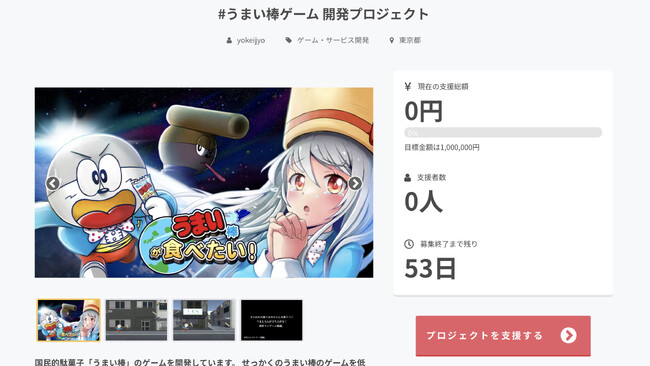 Game overview
"I Want to Eat Umaibo" is an exciting running game in which Umaemon, the character of the national candy, Umaibo, continues running dashingly to get Umaibo. Also, aim for the goal by making various jumps by tapping.
[Image 2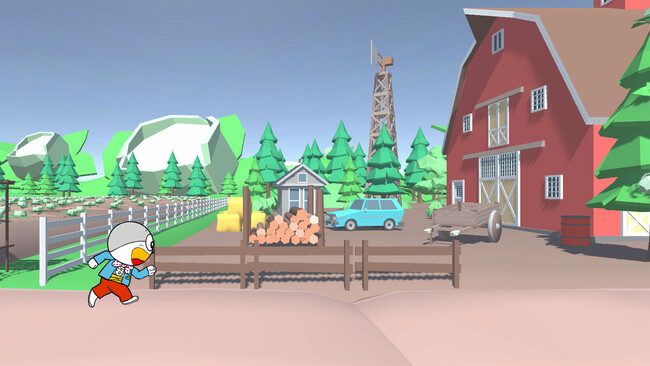 The copyrights for the characters and sweets in the game are provided by Yaokin Co., Ltd., which is well-known for Umaibo, and you can enjoy unique character art and items in the game.
[Image 3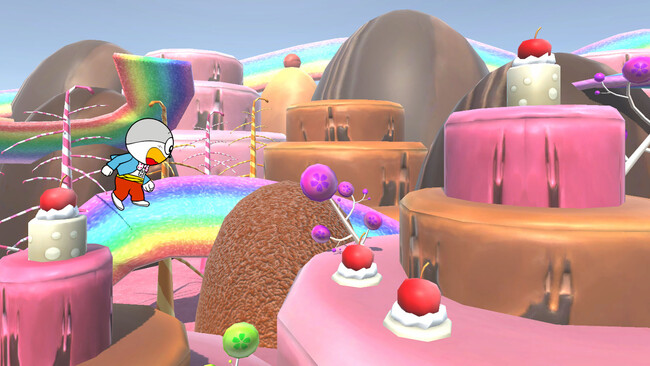 In addition, there are many elements of the game such as a picture book of nostalgic candy and dress-up as paid content!
Developer comments
I've dreamed of becoming a game creator since I was in elementary school. As I grew older, that idea changed to wanting to release the games I created to the world and be evaluated.
So I've been working hard for the past 10 years to create my own company and release original games.
Thanks to our connection with Mr. Yaokin, our company will be able to produce an original Umaibo game.
We would like to make the best of this game without wasting this opportunity, so we would appreciate it if you could lend us your help. Thank you.
Crowdfunding details
The crowdfunding campaign will be held at [Campfire] and the minimum target amount is [1 million yen]. As a reward for those who support us, we have prepared various return gifts such as limited Umaibo, original T-shirts, and name display in the end credits of the game. [Image 4

*In addition to the above, we also have many return gifts available. Game development progress and campaign updates will be published on the official website and SNS from time to time.
Contact information
Company name: Poultry Farm Co., Ltd.
Person in charge: Yoshitaka Ogawa
Email address: yoshitaka-ogawa@yokeijyo.jp
Official website: https://yokeijyo.jp/archives/441
Crowdfunding campaign page URL: https://camp-fire.jp/projects/view/692387 Social media
Twitter URL: https://twitter.com/niwatoriking?s=11&t=Ommgpu80ZVY7TmMI5gQJYQ Facebook URL: https://www.facebook.com/yokeijyo?locale=ja_JP Instagram URL: https://www.instagram.com/niwatori_king/
TikTok URL: https://www.tiktok.com/@tamagfvsql3
More details about this release:
https://prtimes.jp/main/html/rd/p/000000001.000128852.html

MAIL:cr@prtimes.co.jp
Copyright (c) PR TIMES Corporation. All Rights Reserved.